Food Safety In The News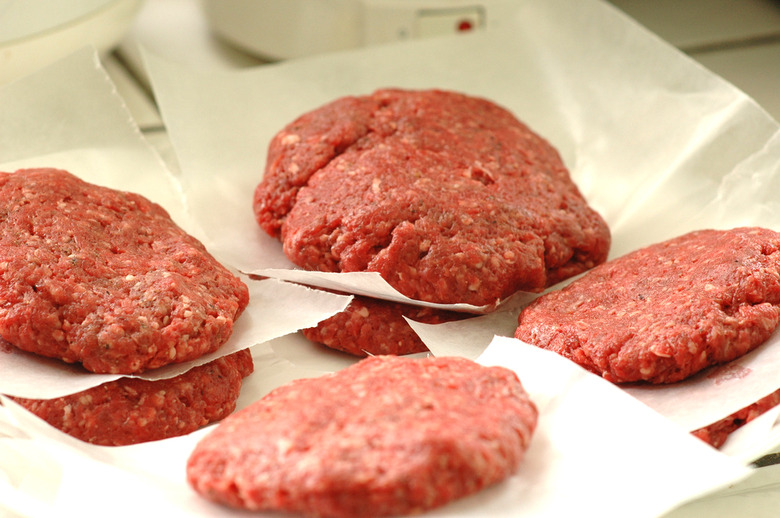 Ground meat
Considering the E. Coli outbreak in Europe and the Cargill recall of ground turkey in the U.S. you would think food safety ratings would be at an all time low. Yet an NPR poll found that fewer Americans are concerned with food safety this year than they were last year. This news comes on the heels of a legitimate reason why Americans should feel a bit safer about their food quality, which is the USDA's announcement that it will extend its zero-tolerance policy to six additional strains of E. Coli that could be found in raw beef. Also of note this week, food safety outlet Food Safety News is celebrating its second anniversary of informing (and sometimes terrifying) Americans with the latest updates about food quality.
NPR Food Safety Poll
After all of the E. Coli and Salmonella scares that have happened this year, NPR astutely decided that now would be a good time to see how Americans felt about food safety. As it turns out, Americans aren't very worried—compared to last year at least. This year 57% of people polled were concerned about food safety, down from the 61% of people who felt that way last year despite the fact that people who got pretty seriously ill from food this year went up to 22% from last year's 12%. As one might expect, meat tops the list of foods that American's think constitutes the biggest food safety risk, although concerns about fruits and vegetables are on the rise.
USDA E. Coli Announcement
The USDA announced this week that six more strains of E. Coli will be added to the zero-tolerance policy designated for harmful pathogens in raw beef. If one of these strands (O26, O103, O45, O111, O121 and O145) is found in raw beef, that beef will be prohibited from entering the market. Agriculture Secretary Tom Vilsack stated, "Too often, we are caught reacting to a problem instead of preventing it. This new policy will help stop problems before they start." Preventive food safety measures from the USDA sound nearly too good to be true, especially considering how long it took to the USDA to recall Cargill ground turkey even after Salmonella had been detected. This new stance on E. Coli, if truly enforced, could be a huge boon to American food safety.
Food Safety News Anniversary
In the spirit of positive food safety announcements, Food Safety News, the online daily news service, has officially been enlightening Americans about food safety alerts for two years as of this Wednesday. While the information on FSN is often helpful (e.g. their "Food Recalls" box on their homepage) one might find that it's preferable to read this site when not eating. Nonetheless, I have to wonder how the results of NPR's poll would differ if more Americans checked Food Safety News regularly.
---