The Football Feastin' Recipe Roundup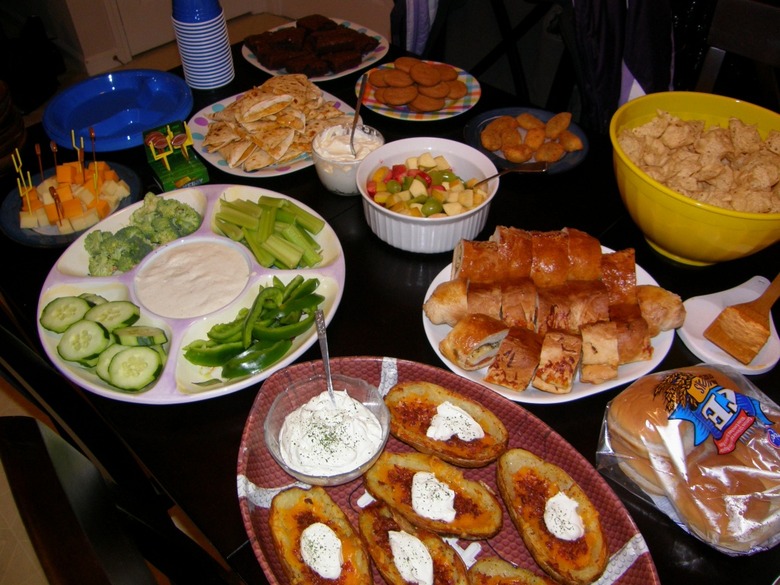 football party food
It's that glorious time of year again. A time when friends and family gather to enjoy good food, good company and – Ok, let's get real. It's finally football season. With football comes the Sunday afternoon feast. And as host, it's your responsibility to put out a spread — ordering Domino's is so 2006.
What to make? We've got you covered. Whether it's wings, burgers, dogs or more ambitious fare, whip up some of these dishes and set 'em out this and every Sunday 'til the Super Bowl. Oh, and if we're missing anything that you wanna know how to make, hit us up at editorial@foodrepublic.com. We have a team of chefs chained up standing by, waiting to provide whatever recipes you can imagine.
Wings for Any Season
Classic Burgers for Classy Parties
Dips for Chips (some of which also go great with wings!)
Chips for Dips
For The Tailgater in You
Just in Case You're Feeling Motivated...
Check out some other Food Republic Roundups: