The Cooking Community Remembers Sept. 11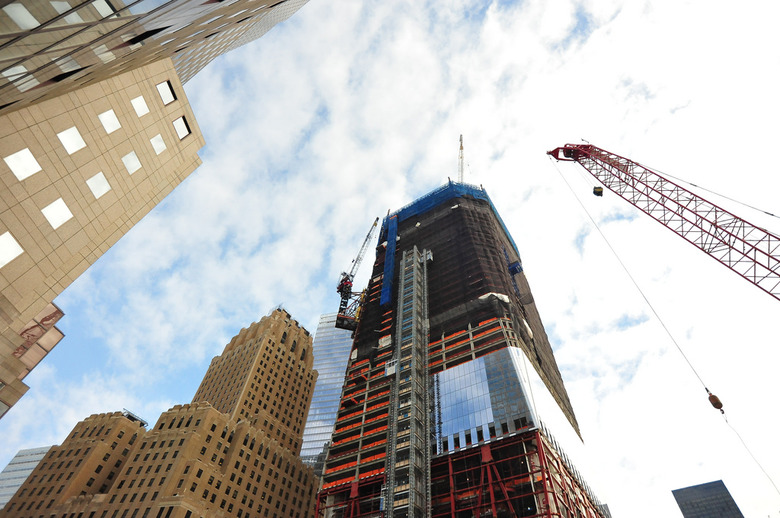 We asked several chefs from New York City and around the country for their personal stories from that September morning 10 years ago — and how 9/11 has affected them as professional chefs, and people.
---
"I lived in Queens at the time and was commuting in when the second tower came down. When I arrived out in front of the Essex House, Alain Ducasse and Paul Bocuse were standing there trying to piece together any updates. We made the decision to close the restaurant and as my team arrived, the mother of one of my cooks came to see if her son had made it to work. He was staging at Windows on the World that day to make a little extra money to pay for his wedding. I was the one to break the news to her."
Didier Elena is Executive Chef at Adour Alain Ducasse at the St. Regis Hotel in New York City. Full Interview
---
"I was with [business partner] Vinny [Dotolo] and woke up in Tallahassee while driving across the country for the first time. It was our first stop after our parents' houses on our way to move to Colorado. We decided to forge on and drive to Auburn and we ended up staying a week. Originally we were going to drive to New Orleans, but our friend that we were supposed to stay with had a New York cell phone number and we couldn't reach her, so Auburn it was."
Jon Shook is chef and partner at Animal and Son of a Gun restaurants in Los Angeles. Full Interview
---
"There was a tremendous feeling of community between the restaurant owners of the city and the people in the neighborhood. When we were first allowed to open, people came to support us. And we helped feed the workers too. Our chef at Tribeca Grill had a relationship with Spirit Cruise Lines and they put a boat in the back of Ground Zero and chefs like Gray Kunz and Charlie Palmer and many others put their food on the ship. It was an opportunity for people to sit down and eat and rest."
Drew Nieporent, a fixture of the downtown New York restaurant scene, is the owner of Nobu, Tribeca Grill, Centrico and Corton, as well as founder of Myriad Restaurant Group. Full Interview
---
"A week before 9/11, Michael [Lomonaco] was gracious enough to allow me to cook with my Swedish TV team at Windows on the World. We were shooting the best locations in New York City, so we did two days straight of shooting at Windows. We shot in the morning around 6 or 7 until 10. And for each set, his crew was there to help us out, and all of those who worked on the morning crew passed away on 9/11. I got to know them as just helpful, nice co-workers, but for Michael, that was his staff — his waiters, his cooks, everything."
Marcus Samuelsson, chef-owner of Red Rooster Harlem, is a co-founder of Food Republic. Full Interview
---
"I remember while walking over the [Queensboro] Bridge, this one somber moment when someone, who clearly was from Ground Zero, covered in white dust, with a blank stare, was walking on the bridge. All of the New Yorkers making the crossing parted and made a clear path for him. It was believed by all on that bridge that we let those pass to get home uninterrupted to their friends and family. It is those moments and pictures in my head I will never forget."
Bryan Voltaggio is a former Top Chef contestant, and chef and partner at VOLT in Fredrick, Maryland. Full Interview
---
"I don't think the kitchen [at the school near Ground Zero that was used as a canteen] had been used in a very long time, but we took it over, we set up the restaurant with tables and chairs, and we started organizing all of the food that came in, anything from canned peaches and ketchup to high quality products such as rack of lamb and duck breast."
Josh Capon is Executive Chef at Lure Fishbar and chef and co-owner of B&B in New York City. Full Interview
---
"I was at home where I used to live in Astoria, Queens. I remember my friend Patricio Sandoval, chef/owner of Mercadito, called me and said that a small airplane or helicopter hit a Twin Tower. I turn on the TV and started watching the worst day on my life. I went to the roof of my building and watched the second tower collapse. A few hours later I rode my bike to the city to work at Sushi Samba Park Avenue, were I was the chef. After that day I couldn't sleep as I used to."
Julian Medina is Executive Chef at Toloache, Yerba Buena and Coppelia. Full Interview
---
"Tabla was hit with hard times. Our sales plummeted for the next couple of months. Then one day we received a care package from the staff and owners of Canlis restaurant in Seattle. The crew's morale was lifted by this kind gesture from people we did not know. I came to the realization that day that the one thing that would always be a part of my life was a commitment to giving back to the community."
Floyd Cardoz is a Top Chef Masters winner, former Executive Chef at Tabla and Executive Chef at North End Grill, Union Square Hospitality Group's forthcoming restaurant. Full Interview