Safari Express Camel Burger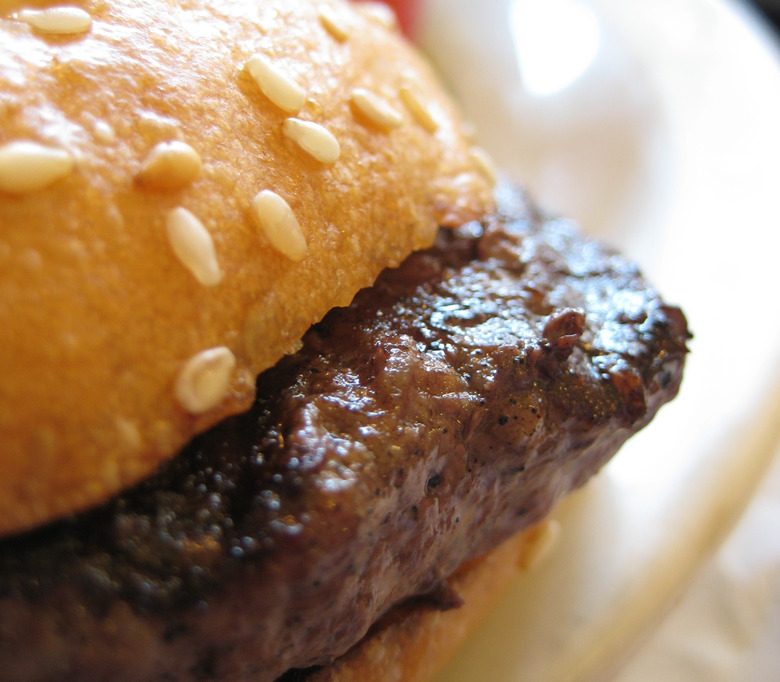 camel burger
Minneapolis: home of the Mall of America, Prince, and the Juicy Lucy (both of them). Not to be outdone by itself, as of last October this member of the Twin Cities is also home to a specialty you won't find on every suburban diner's menu. Behold: Safari Express' Camel Burger. That's right — pure, uncut camel. Need we make a hump day joke?
Why camel, you ask? It happens to be a naturally low-fat and (some say) frequently more flavorful option than beef, like bison or buffalo, or the elusive (and incredibly delicious) ostrich. The hump is prized as a delicacy in the Middle East and East Africa, and camel meat just happens to conform to halal standards, making it a favorite of Muslims in desert areas where other meat may be scarce.
That said, good ol' American Safari Express tops its subtly spiced camel burger with lettuce, tomato, white American cheese, red onions and mayonnaise seasoned with a piquant Middle Eastern spice blend. Best of all, the whole shebang is topped with a sweet, griddled pineapple ring. If that's not the perfect example of a cultural mashup, stick to your currywurst and SPAM maki and don't say we didn't warn you.
More burgers of the week from Food Republic: