Pop Vegan Guide To Fashion's Night Out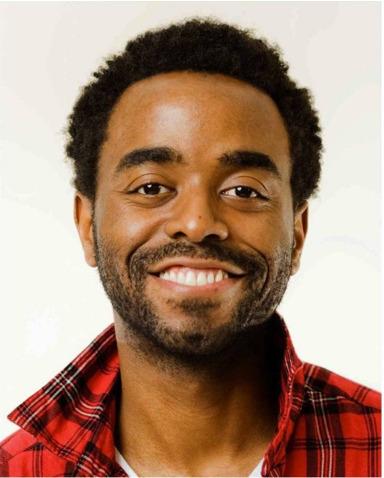 Ayinde Howell
Hey you! Hey vegan! Yeah, you! Still wanna get into the cool parties during New York Fashion Week? I know, me too. I love Model —er, I mean, Fashion Week. It's another one of those times in New York where you have to be here to understand. After seven years, I forget that New York is one of the fashion capitals of the world. We also have Staten Island — and I rarely go there.
One of my female friends often says she loves this season because "You get to wear all your cutest stuff; pea coats, scarfs and boots." I can defiantly see autumn being the season you get to wear everything — short sleeves, long sleeves, hoodies. It's kind of like a more mature version of spring.
My favorite is when the city starts to come back to life after the long hot summer. I begin to hear conversations in my yoga class like "I'm in vaca mode," or "Oh the Hamptons were soooo Amazi—oh Ommmmmmm...." The energy comes back to Manhattan, and the first thing to do is have a party. And this year, I got invited! No more pretending to be the Ayinde from Def Jam. (Hey, he got me into many a partay.) I was asked to bring my pop-up, Wildflower, to participate in Henri Bendel's Fashion's Night Out shindig Thursday, September 8 (that's tomorrow). And you know I can't leave ya'll hanging! It got me thinking — I wonder what else my grass-eating homies can do on FNO. Here is a vegan-friendly event crawl for Fashion's Night Out in NYC:
Wildflower Pop-up, featuring chef Ayinde Howell (come early)
Moo Shoe's Fashion's Night Out. 6pm-9pm
Featuring vegan designers:
Josh Katcher from the Discerning Brute dot Com
Leanne of Cri de Coeur
Fashion's Night Out for Haute Mama's 6pm-9pm
My Home girl Latham Thomas is hosting this along with Laila Ali
Location: destination maternity 57th and Madison
Stella McCartney's FNO (on 9/10) 7pm-11pm
(If you can get a plus one hollar at me)t
Well friends, that's all I got for ya. Please come by, say hello and fill up on my street food menu.
---