Maurizio Donadi Loves Jeans And Gelato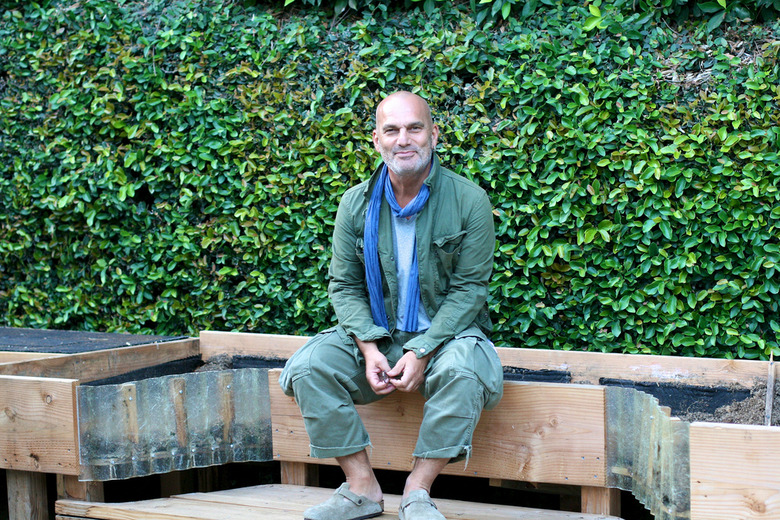 Maurizio Donadi
Hiring an Italian to head up Levi's XX division might seem like a curious move given Levi's all-American stature, but Maurizio Donadi couldn't be a more perfect fit. A veteran of brands such as Ralph Lauren and Diesel, Donadi is no stranger to the denim market, both in experience and in practice — his wardrobe alternates between two items from the division's LVC (Levi's Vintage Clothing) label, and that includes dressing up.
Originally from the mountainous Veneto region of northeastern Italy, Donadi divides his time between the XX headquarters in Amsterdam and Levi's U.S. base in San Francisco, where he's become well-acquainted by now with the city's best porchetta sandwich. Still, this bon vivant will tell you his most "stimulating" meal ever was the product of his homeland (sounds like it was a total sensory bonanza).
How long have you lived in Amsterdam?
I have kept my full-time furniture there for the last two years.
Where are you originally from?
I was born in the deep countryside of the Veneto region of Italy; it is a place with more cows than human beings.
Where are some of your favorite places to eat in your new part-time home of San Francisco?
RoliRoti at the Ferry Building market on Thursday and Saturday has the absolute best porchetta sandwich — a religious experience.
Do you like to cook?
I do love cooking, but I love even more watching people who cook with passion. I am a soup expert...I can only cook one type, but boy! — my vegetable soup is to die for.
What does the inside of your fridge look like?
Beautiful, organized, clean and always ready. It smiles at me every time I open the door.
Whoa, so what's inside?
I will not share this with the world. Sorry, this is way too private.
What's your drink of choice?
Water, lemonade, watermelon juice (a recent discovery) and an Arnold Palmer (but only when I am in LA).
But you're Italian! What about coffee?
Espresso in the morning on my Bialetti. The world is so beautiful after that...
What's the best meal you've had lately?
My wife's oven baked chicken and vegetables. Delicious, crispy, shades of browns and gold, roasted potatoes, simple extraordinary food that only the best can still cook with love.
Best meal of your life (home-cooked or dining out)?
Da Alfredo in Treviso, Italy. In the middle of the asparagus and artichoke season we eat risottos, pastas, antipasti after antipasti — explosions of new and old flavors from my countryside. My olfactory nerves experienced rapid rhythmic contractions.
Guilty pleasure?
Gelato, gelato, gelato, gelato , gelato, gelato... and some chocolate after or right before that.
Do you pay attention to food labels when you cook or eat?
Not really, but more and more today than ever before.
In what way?
I believe that reducing the distance between the birthplace of a vegetable and my dinner table is synonymous with health and long lasting life.
Did you go anywhere for vacation this summer?
California is a good place for that but we just tried Greece. Amazingly beautiful and the best seafood and lamb.
How would you describe your everyday style?
I did not know I had one.
How many days of the week do you wear jeans?
I alternate between a 66 LVC (Levi's Vintage Clothing) bib overall — without the bib — and LVC green cargo pants. That is all I wear when it comes to pants.
What's the best sartorial advice you've received?
A very successful person once told me: "Change whatever style you have, fast. You will never get a good job." From that moment on, I never changed it.
Can you offer any style tips for men to wear jeans in a slightly dressier way, like going out to dinner at a higher-end restaurant or a more formal occasion?
Just don't go out to any formal occasion period. Something called "formal" is not even worth a visit. It would be different if we were 50 years ago.
Have you worn jeans to formal events yourself?
Rarely and unsuccessfully.
What is the dressiest event that you've worn jeans to?
My wedding.
And did you pull it off?
I am still happily married to her.
---