9/11 Remembered: Drew Nieporent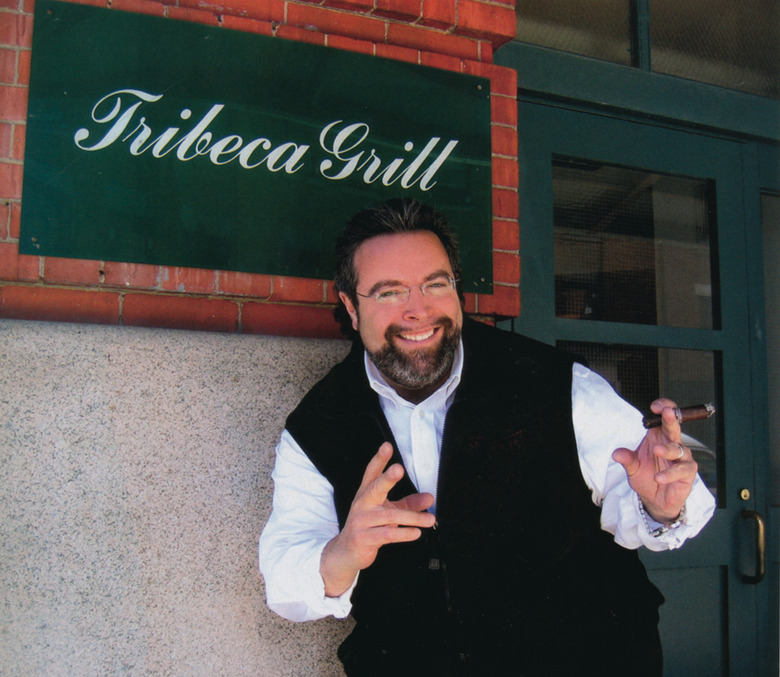 Over the next few days, we'll feature the personal stories of several chefs from New York City and around the country to see what they went through on that morning 10 years ago, and how 9/11 has affected them as people and as chefs.
Drew Nieporent, a fixture of the downtown New York restaurant scene, is the owner of Nobu, Tribeca Grill, Centrico and Corton, as well as founder of Myriad Restaurant Group.
Where were you and what happened on the morning of 9/11?
I was on a train from New Jersey going into the World Trade Center. They were obviously smart enough to stop all transportation into the city, so I stopped in Rutherford and was obviously freaked out as most people where. I wanted to make sure everybody was alright. There is a perch in Ridgewood, New Jersey where you can see the entire skyline. It was a place I regularly went to walk my dogs or take my kids. So I went there immediately and could see that it was obviously a disaster.
It was the next day that I returned to the restaurants — we had to be credentialed by the police. Everything was shut down. We were closed for two full weeks and had to assess when — and if — we were going to pay our staff. There was a tremendous amouth of uncertainly. Lucky for us our mayor and the city of New York listened to us and the whole mantra of "getting back to normal" was established.
How did you get back to normal?
There was a tremendous feeling of community between the restaurant owners of the city and the people in the neighborhood. When we were first allowed to open, people came to support us and the downtown restaurant community. And we helped feed the workers too. Our chef at Tribeca Grill had made a relationship with Spirit Cruise Lines and they put a boat in the back of Ground Zero and chefs like Gray Kunz and Charlie Palmer and many others put their food on the ship. It was an opportunity for people to sit down and eat and rest. It was everybody helping out.
What kind of lasting effect has 9/11 had on you?
There was a year of uncertainly and assessing. But people responded. New Yorkers in general figured it out and supported us. [9/11] made me more concerned about people over commerce. I've taken a personal inventory of friends, family and workers to make sure everything is fair.
---
More memories from September 11: