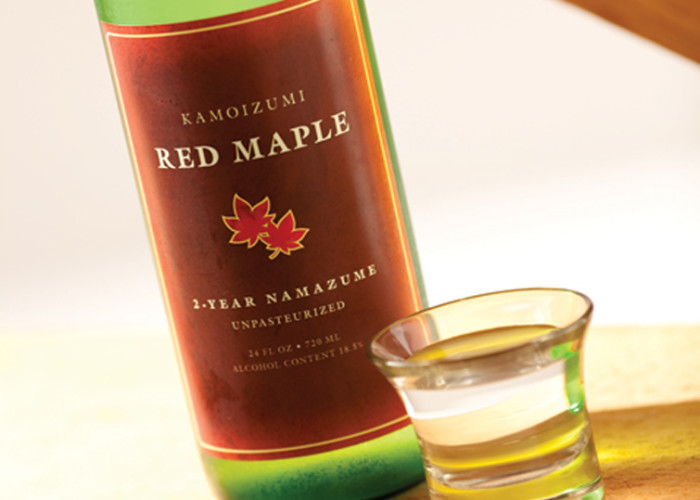 A sake list can seem utterly indecipherable — even if you know your Junmais from your Ginjos from your Junmai Ginjos. (More on that later.) The key to cracking the code, I've found, is to familiarize yourself with a few key sakes or breweries. This way, you not only get a better feel for what you like, it also allows you to ask for more precise recommendations when ordering. And it doesn't hurt to look totally awesome as you rattle off the names from memory.
But, first, a couple things to avoid:
This may seem like a no-brainer, but don't assume all sake should be consumed hot. Or in a box. Different sakes are best enjoyed at different temperature — some chilled, some at room temperature and, yes, some may be enjoyed warmed, if heated correctly.
"A major myth is that sakes comes heated, tastes strong and gives you a terrible hangover," says Andrew Richardson, a sales rep for World Sake Imports. "The sakes made by the breweries we represent are handcrafted, in some cases for 250 years by the same family. Not all sake is what you get at an all-you-can-eat-sushi restaurant."
Keeping this in mind, you'll want to avoid becoming a slave to status. As you may know, sake styles adhere to a strict hierarchy, based on the ingredients and production methods used. Junmai refers to sake made with just rice and water, with no alcohol added. Junmai Ginjo is considered higher grade because up to 40% of the rice has to be polished. Junmai Daiginjo is considered the most premium for its 50% polished rice content. But that doesn't mean a Daiginjo is always the best choice.
"I hate it when people say, 'Do you have a Daiginjo?' and they don't know what it is," says Reece Barakat, manager at Takashi in New York (a restaurant also known for their next-level toilet). "They assume it's going to be the best. It is the best, technically. But it's not always the most flavorful."
Barakat and Richardson helped us pick five great sakes to look for next time you're out somewhere with a good selection.
Kirakucho Chokarakuchi, Junmai Ginjo: "It's a really solid example of a good mid-range sake with really good flavor," says Barakat. "It's very dry, but smooth, refreshing and round. You don't have to spend a million dollars to have really good sake." He often chooses this Junmai Ginjo over a pricier Daiginjo, even when he's not the one picking up the check.
Funaguchi Kikusui Ichiban Shibori, Namazake: It might look like a can of cheap beer, but the container for this unpasteurized sake (a.k.a. Namazake) is perfect for keeping the fragrant liquid inside fresh. Barakat calls it "seasonal sake" because of the fact that it's not pasteurized and thus only available briefly after it's made. Once it runs out, you have to wait for the next batch. It's worth it, of course, for its intense floral notes and a finish like fine wine.
Hakutsuru Sayuri Sake, Nigori: Milky in the glass and silky in the mouth, this unfiltered (Nigori) sake is not only excessively drinkable, it also manages to be affordable at around $7 per 300-ml bottle. "Nigori sakes are getting pretty popular these days," says Barakat. "Everybody drinks it, Japanese and Americans alike."
Harushika "Tokimeki" Sparkling Sake, Junmai: Forget Champagne (for one night, at least). These bubbles are full of tropical fruit notes and candied citrus, perfect to toast your next special night with. And, at only about 6.5% alcohol by volume, you can raise your glass again and again. Harushika means 'Spring Deer' in Japanese. Now, doesn't that sound festive?
Kamoizumi Shuzo "Red Maple", Namagenshu: Aged sake can be reminiscent of sherry, with its oxidative qualities and deep color. This two-year-aged nama genshu (nama, for unpasteurized; genshu, for cask strength) will be available this fall. According to Richardson, it's rich and full of citrus flavors. At a stiff 18% ABV, consider this one a sipper.
---
More on Asian wine and spirits: