Celebrate Eid Al-Fitr With Dessert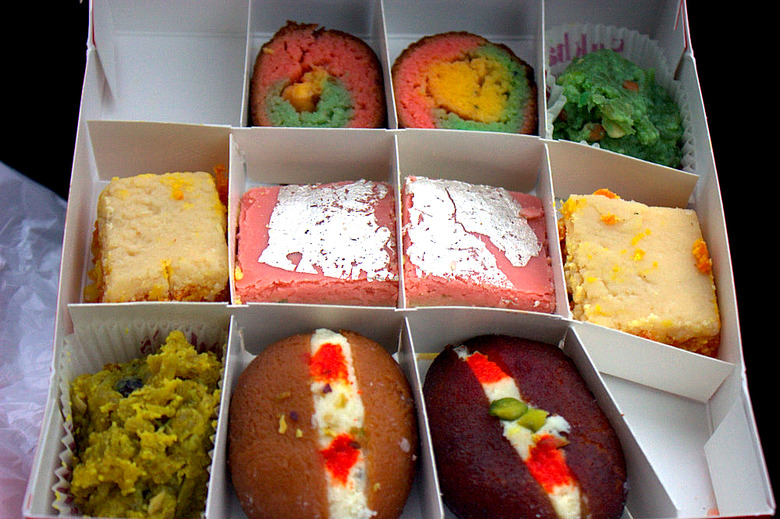 eid break fast
Today marks the end of Eid al-Fitr, the three day-long celebration that draws Ramadan's fasting to a close. To clarify, Muslims have been eating for the past 30 days, just not while the sun's up.
Traditional Eid foods are high in sugar and fat, and who could be mad at that after working up an appetite for a month? Dessert takes center stage with a varied assortment of sweets called mithai (literally, "sweetness"). If you've ever been to an Indian or Middle Eastern restaurant and ordered dessert in the form of gulab jamun, ras malai, jalebies or laddoos, nearly all of which consist purely of butter, sugar and a little flour to hold it together...and in some cases are then deep-fried...you know that our brown friends take sweetness very seriously. Fried snacks like pakoras, samosas and other kinds of fritters and dumplings are also popular. If ever there was a time to indulge, it's now. If you can score an invite to a friend's Eid-stravaganza, you're about to meet some super-friendly folks bent on stuffing you to the gills with excellent food.
If all this talk about exotic food enthusiasm is spiking a craving for curry, head to the nearest Indian restaurant, order a lamb dish – a favorite meal for fast-breaking – and don't forget to ask what's for dessert.