The Burger Stand's Fire Burger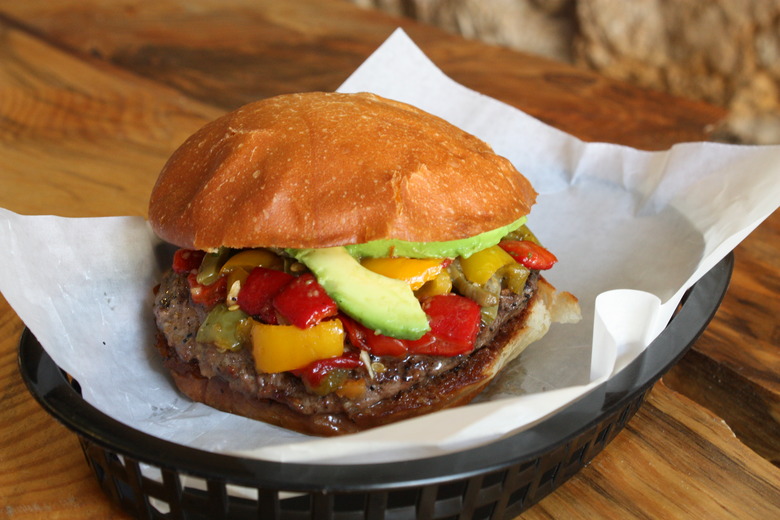 burger stand's fire burger
There's nothing wrong with you if you don't like spicy food. You're just not as awesome as people who do. And if you mess with the habañero — a pepper about 10 times hotter than a jalapeño — like The Burger Stand in Lawrence, KS does, you're a bare minumum of 10 times hotter than that. Or at least you're about to be.
The Burger Stand's Fire Burger packs a jam of fiery habaneros, mixed peppers and sweet, grassy cactus on top of a thick, flavorful patty of ground strip steak, ribeye and tenderloin. While sliced avocado does provide some mellow contrast to the jam, by no means does it tame the hellfire (nor should it).
The real magic of this place, besides being praised as one of the best burger places in the region, is that any of their burgers would be good no matter what kind of jam or chutney-like product was smeared on it. Plus, their selection of craft beers and small-batch whiskey is enough to satisfy even the snobbiest beverage enthusiast's thirst. Served up on fresh brioche buns with a side of their much-beloved truffle, sweet potato or poutine fries (a personal favorite of Food Republic's), The Burger Stand's fare stands tall and proud. Toto, I think we're going to Kansas.