Last Call For Panini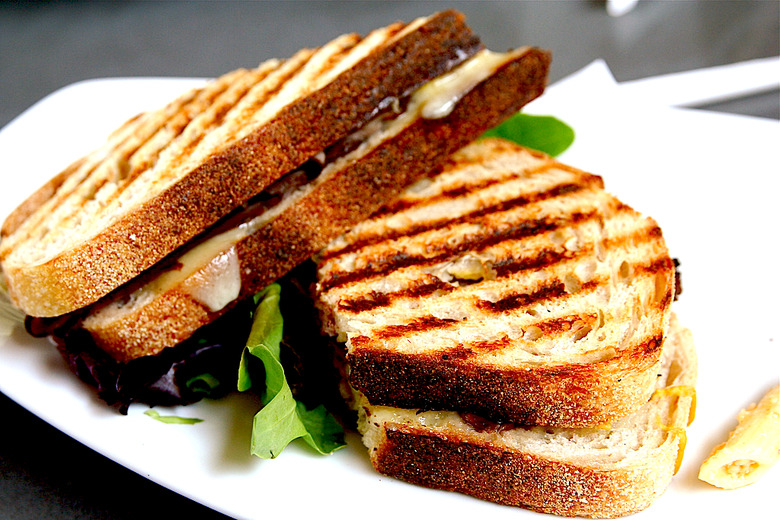 panini sandwich
Little known fact: August is National Panini Month. Who decided that? Potentially a company hawking pre-sliced cheese or multi-purpose panini presses. Either way, you've got 48 hours to locate and consume a hot pressed sandwich before the panini's brief but poignant reign as August's official sandwich comes to an end. Preferably one whose cheese pulls away from its other half in long, gooey strings.
The great thing about panini is you really don't need a recipe, just a favorite sandwich. Partial to the simple, classic turkey club? That combination happens to make a great panini. Ditto the spicy, salumi-packed Italian hero. Our favorite panini is actually Cuban, yet somehow even sexier than a Cubano. And if you get bored with the same old grilled cheese, adding those crispy ridges from the grill press gives it extra texture and enhanced ability to grab tomato soup. Your sandwich may enter the panini press a sandwich, but it comes out with super-sandwich powers. If you don't have a panini press, weigh the sandwich down in the pan with one of those barbell weights you just found a use for.
The best thing about panini is its seamless transition from savory to sweet. If you've discovered the soulmate combination of Nutella and bananas (or strawberries, marshmallows or peanut butter), you've got a panini dolci. And guess what? That counts.