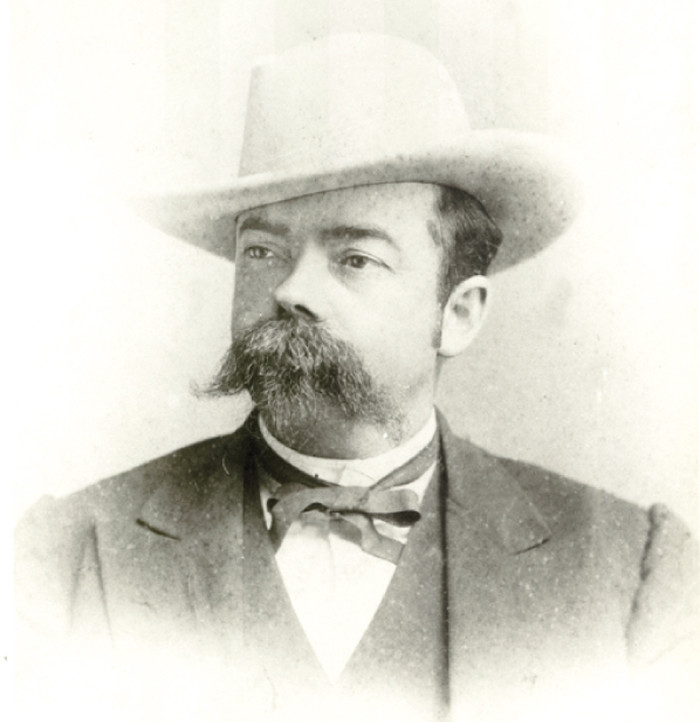 Seven is an important number: Lucky number seven, the seven deadly sins, the Seven Wonders of the World. And then there is Jack Daniel's Old No. 7. Fans of Tennessee whiskey consider it a league of its own. Screw you, Seven Wonders of the World! On September 1 at NYC's South Street Seaport, Jack Daniel's turns 7. Just kidding. The Lynchburg distiller turns 161. The birthday party, scheduled to take place between 12pm and 2pm, will attempt to break seven world records. The records are quirky. Some are highly questionable. All are boozy. Here's a rundown:
Most Contributions to a Greeting Card
This is not your typical card-pass-around, dreaded in offices around the world. To break the record Jack Daniel's will pull greetings from around the world via their robust social media lines. You can hit them up on Facebook to add your own. Greetings posted will be transcribed (by very lucky scribes interns, we assume) onto a giant greeting card — in addition to the signatures of those attending the event.
Largest Bottle of Whiskey
This one is extremely apropos to the occasion. At the party, Jack Daniel's will unveil the world's largest whiskey bottle, which will contain more than 180 liters of whiskey. Where will all that whiskey go? You'll have to attend to find out.
Largest Gathering of People Born in the Same Month
The event will attempt to gather the greatest number of people sharing the same birth month in a single venue. As Jack Daniel was born in September, it's only fitting that all those born in the month of September (me!) be asked to gather together to break this record. All the September born must gather for a minimum of five minutes in order to break the record.
Largest Glass Bottle Mosaic
For this record, guests will be asked to build the largest two-dimensional mosaic made from glass bottles — yay, recycling! This mosaic will be made by artist Herb Williams (of Crayon sculpture fame, NOT of the NY Knicks) from 2,016 Jack Daniel's bottles. The mosaic will detail a portrait of Jack Daniel's beloved face.
Most Bottles Played
Jack Daniel's bottles will be used again for this record challenge, but this time as instruments. In order to break the record for greatest number of glass bottles used to play a single tune at the same time at a single venue, more than 470 Jack Daniel's bottles will be used to play a rendition of — you guessed it"Happy Birthday."
Most People Blowing Out Candles Simultaneously
This one could get ugly. People get very competitive when it comes to blowing out birthday candles, and alcohol will only fuel the fire (fact). Nevertheless, 250 candles will be lit for party guests to blow out simultaneously.
Fastest Time to Build a 20 Shot Glass Pyramid
Anyone in attendance who thinks they are skilled at this kind of thing will have the opportunity to prove their worth by building a pyramid of 20 shot glasses in 30 seconds or less. This also could get messy.
The day's events will be judged by Official Adjudicator Kimberly Patrick, who will present Jack Daniel's with official certification should they accomplish their goal. If you are unable to attend this potentially record-breaking event, we recommend celebrating with these birthday-appropriate drinks: Jack Daniel's Liquid Cake Shot and Jack Daniel's Liquid Cake.