Food Republic's Week In Review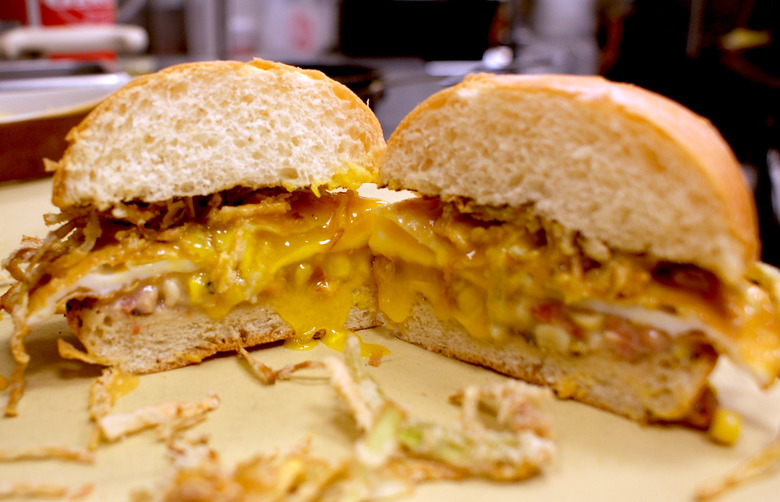 Well, we sure had a busy week. We drank too much in a sincere attempt to repel mosquitos, warded off the hangover with a sandwich of the week named for that very purpose, bid farewell to Steve Jobs and discovered Korean rice wine. We got into competitive eating champ Pat Bertoletti's head, looked in Chef Amanda Cohen's fridge and went all Godfather on everyone's asses. As if that wasn't magical enough, we learned how to turn lobster into steak. Here are our favorite stories from the week that was.
Got any ideas for us to cover next week? Let us know in the comments below.