5 Italian White Wines To Drink Now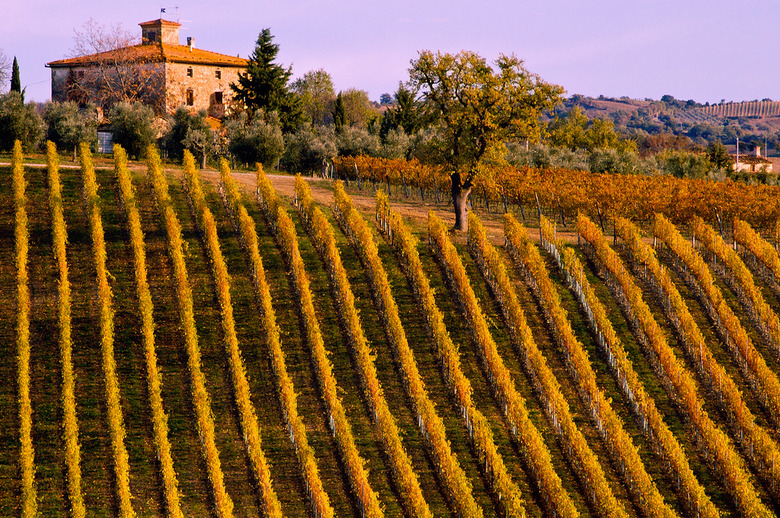 Photo: racyed on Flickr
For the majority of consumers, Italy is synonymous with red wine. No other country in the world — except, perhaps, France — is home to more reds whose names instantly bring to mind a familiar wine than Italy. Chianti. Barolo. Nero d'Avola. These are some of the classic names of the wine firmament. But to assume that Italy is a one-trick country is to miss out on some of the most exciting, interesting white wines around.
The problem, of course, is that the white grape varieties of Italy tend to be fairly unfamiliar to all but their most avid fans. But that doesn't mean they're not worth your time and attention: Italian whites offer some of the best vinous bangs for the buck, and tend to be wildly food-friendly to boot.
As a follow-up to our roundup of recommended Italian reds, here are our top 5 Italian whites to drink in the coming weeks and months.

Cecchi Family Estates Castello Montaùto Vernaccia di San Gimignano 2010
Apricot and almond-skin notes mingle on the nose with hibiscus and sweet mineral. The smooth, gently glycerine palate speaks of crisp apple and apricot, and a nicely bright acidity anchors the nuttier notes that linger on the lemon and almond-tinged finish.
Cecchi Family Estates Val delle Rose Vermentino "Litorale" 2010, Maremma Toscana
Lemon and lime aromas fill the space around the glass as soon as you pour this wine. On the palate, there is a real sense of concentration, of presence, as you sip it. This carries within it bright flavors of citrus, crunchy green apple, and a finish that nods in the direction of shiso. This is a really nice seafood wine, especially with something like prawns, whose richer texture will pair beautiful with this, especially in the context of the bracing, cleansing finish.
Fontana Candida Frascati Superiori Secco "Luna Mater" 2009
An absolutely beautiful deep gold color is the prelude to a nose rich with nuts, sesame paste and warmed Anjou pears. These are reiterated on the unexpectedly weighty, thoroughly velvety palate, where they are joined by a zippy addition of spice. This embodies exactly what makes Italian white wine so exciting: It's unexpected, deeply stylish, and fantastic with a range of foods. (Veal piccata would be incredible with this wine.) The vineyards that produce fruit for this bottling average 50 years of age, and all the depth you'd expect to result from that is here in abundance.
Rocca Sveva Soave Classico 2008
This is a totally different expression of Soave: Waxy and nutty, with lots of cream and perfumed flowers. It reminds me, in a lot of ways, of a white Rhone, especially considering the density of the aromas. The nuts and cream continue through to the palate, where they take on a slippery, almost glycerine texture that gives this wine remarkable weight and presence. The minerality and lemon notes are still here, as are loads of apple and a hint of something near persimmon. Totally different, completely unexpected, and thoroughly delicious.
Attems Pinot Grigio 2010, Venezia Giulia
This is definitely not your run-of-the-mill Pinot Grigio: On the nose, it has about as much in common with the mass-produced stuff as the Dalai Lama has with Bashar al-Assad—in other words, niente. It introduces itself with an utterly fascinating hint of white peach and gently perfumed orange oil, and what can only be described as charred apple-skin. It's fresh, of course, but there's something deeper there, a bass-note of very subtle dulce de leche, minus the sweetness. On the palate, it shows green apple and lemon, with a vibrating acidity and minerality that lend it both vivacity and persistence. This is excellent Pinot Grigio — textured and layered — and will likely make you re-think all those years of criticizing the grape variety, for those of you who are anti-Pinot Grigio.
---