5 Exotic Spices Worth Hunting For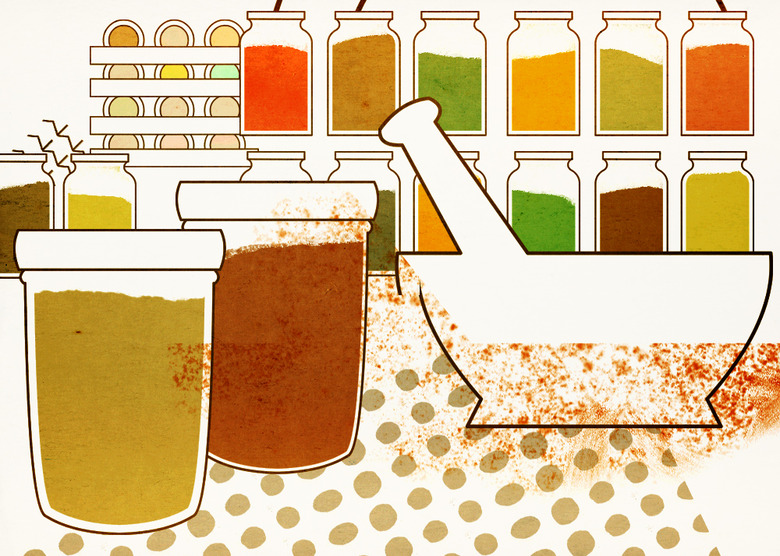 Peter Bahlawanian, owner of Spice Station's two Los Angeles locations and a just-opened Montreal store, offered up his 5 Essential Spices on Food Republic last week. This time around, the spice expert digs deep in the cupboards to bring out 5 exotic spices worth hunting for:
Truffle salt
"Everybody's into truffle oil now, but I find truffle oil a little heavy. With the salt you don't need a lot of it. It You put some truffle salt on mac and cheese, and you've got gourmet mac and cheese, or popcorn, or french fries. Put a little in ground beef and make patties: you've got truffle burgers."
Fennel pollen
"Ours is cultivated in California. There's a great farm that does fennel and dill pollens. We sell it by the half ounce because it's a little expensive. It's very unusual I never thought I would like it that much. Just rub it on chicken, leave it there for a couple hours, put it in the oven, and you've got this chicken that not only tastes like fennel, it's got all kinds of flavors in it."
Asafetida
"Known as hing in Indian cuisine, it's also used in Afghani and Pakistani cuisine. In the west it's used medicinally. The spice resembles a root; it's dark brown and it's kind of gooey. We sell it as a powder ground with tumeric and wheat. It smells like onions and garlic put together, and it adds caramelized onion flavor to the dish."
Urfa biber
"Urfa biber means pepper in Turkish. The chile itself is a dark sun-roasted chile that when you smell it is a cross between raisins and coffee. It's very flavorful, naturally salted and the heat comes from the back. You put this on anything when you want more flavor — let's say broccoli soup, or potatoes with some onions. Or put it on top of pasta. It took me six months to find a supplier for Urfa in Turkey. At least a dozen chefs across the country are doing special urfa dishes since we brought it in. It's the new big thing."
Sumac
"Sumac is one of my favorite and one of the most underrated spices. It's a berry that's tangy and lemony. It's got that punch going. Put a pinch of it in your mouth and your mouth waters. This is more of a finishing spice, one you can put in salads. It can complement lemon, or replace lemon, but it doesn't have acidity. Persians put it on their rice. You can really put it on anything, anytime across the board."
---
More exotic eats on Food Republic.
Ever used one of these spices in a recipe? Share it in the comments or email editorial@foodrepublic.com to have it featured on the site.