Wrap Update: Stromboli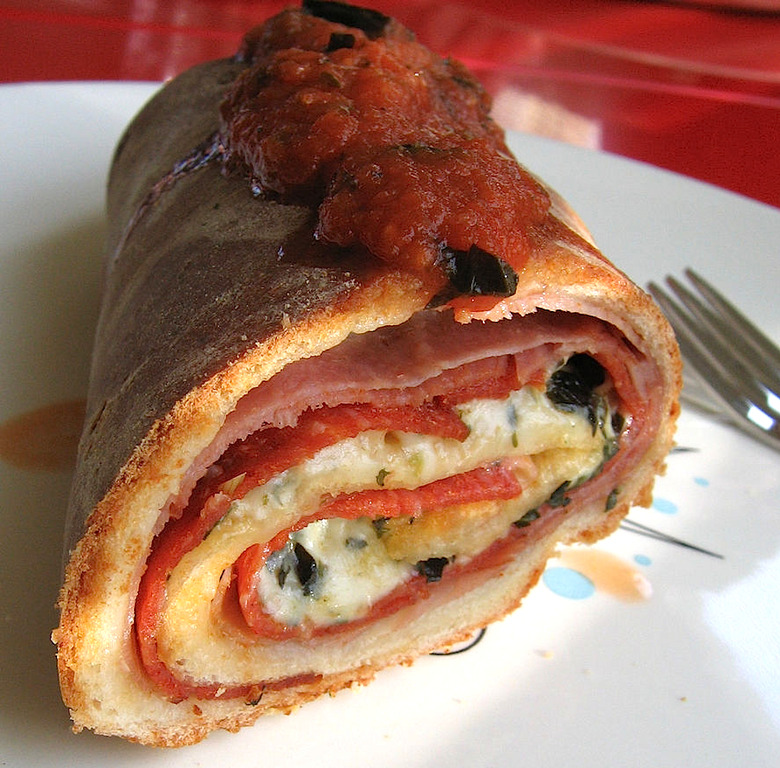 stromboli
Stromboli won't exactly take offense if you call it a calzone, but then again, it's an inanimate object. A very tasty one, at that. A stromboli is not a calzone, however. Calzones are stuffed and folded over. We liken the stromboli more to a deli wrap containing things a wrap could not possibly aspire to contain (without bursting clean open), all held securely in place by crisp, resilient pizza dough.
What's inside? Well mozzarella, naturally, and an exciting array of Italian cured meats not limited to salami, pepperoni, bresaola and prosciutto, all topped with marinara. It's like the love child of an overstuffed Italian hero and the perfect slice of thin-crust pizza. Ham and Italian sausage may be involved. One of our favorites features ricotta and broccoli (a combination that also makes a killer Italian sub). And any way you order yours, it's a refreshingly tasty departure from yet another turkey wrap or salami and prosciutto-less slice of pizza.
While one establishment, Philadelphia's Romano's Italian Restaurant and Pizzeria, does in fact lay claim to this cultural hybrid's invention, we're thrilled to see stromboli on enough Italian menus nationwide to officially deem it what's for lunch.