5 Iced Coffee Blends To Try Right Now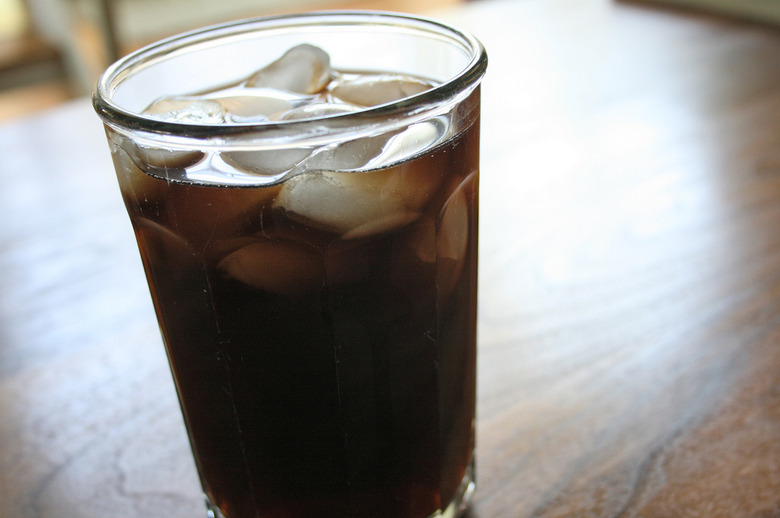 Ice coffee
We may receive a commission on purchases made from links.
Neatly arranged in a basket at my local Starbucks, shiny bags of whole-bean coffee caught my eye.
It was enough to stop me in my flip-flops — and bend over for a closer look before giving the barista my iced-tea order. Did I read that right: Iced Coffee Blend? As a self-professed coffee snob (after all, I wrote The Complete Idiot's Guide to Coffee & Tea five years ago) I scrutinize a lot of coffee packaging — and see a lot of mislabeling.
Has Starbucks really tapped into a new taste profile that's remarkably better over ice? Or is this just a ploy to remarket an existing coffee?
The "Iced Coffee Blend" — described on Starbucks.com as "a multi-region blend" that's "medium-bodied, well-balanced and caramelly smooth" — rolled out on July 12. Marketed as having the same secret recipe of beans used to brew iced coffee for Starbucks customers, what struck me as odd is the suggestion to add sweeteners or creamers, such as "delicious flavors like vanilla, caramel or hazelnut."
If it's that awesome then why add flavoring?
When I brewed the Starbucks beans in my French Press, pouring the brewed coffee over ice, and carefully following the instruction (per the package) to use less water than you would for hot-brewed coffee, I was impressed with the deep, dark, almost sultry flavor. I disagree with the company's suggestion to add flavors. It's perfect as-is.
Starbucks is only the latest to jump on the iced coffee blend trend. Here are the 4 other most notable iced coffee blends that we've tried:
The verdict? If you're an iced coffee fanatic who's tired of spending $2-$3 for iced coffee that's too little liquid and too much ice, or if you feel ecologically inept for plowing through all those plastic containers, home-brewed iced coffee with iced coffee blend beans offers a near-perfect alternative.
---