Finding Romance In Vegas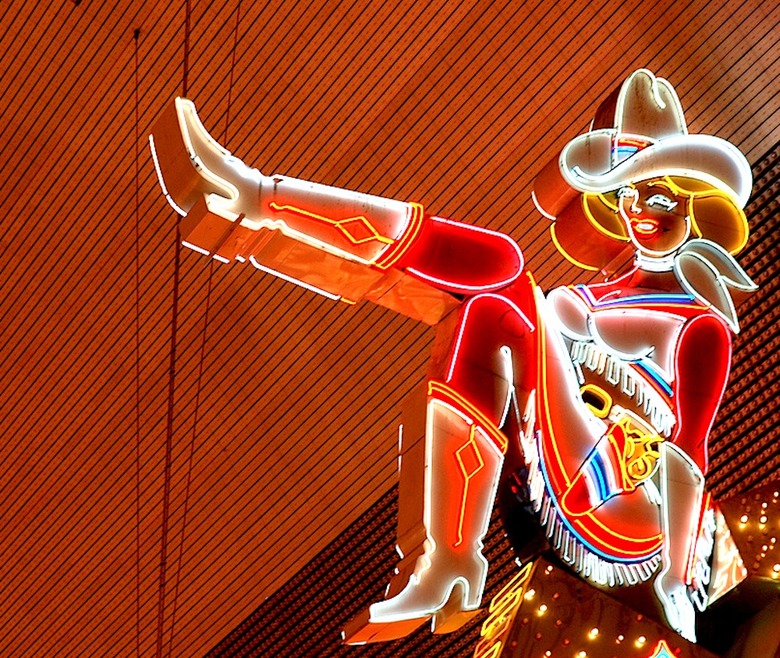 Photo: fPat on Flickr
Forget what Nicolas Cage would have you believe from his 1992 masterpiece Honeymoon in Vegas, that Vegas is not a place for love. In fact, you should really be paying closer attention to the lessons of Nicolas Cage in 1995's Leaving Las Vegas, where he finds out that Vegas is not a place for love. Based on that movie, though, Vegas appears to be a place to see Elisabeth Shue naked, so the love thing may not matter so much. I just spent six days in Vegas — four days too long — and while you can't find love in Sin City, you can finally find some romance in the amazing collection of restaurants that now dot the town.
Paris the city is romantic, Paris the hotel and casino is not. That's because Paris has centuries of history and charm behind it, while Vegas is a 60-year-old tourist trap built in a desert to encourage hedonism and reduce one's life savings. Keep that in mind, because romance in Vegas is the exception, not the rule, and the first thing you need to learn is the difference between a girl looking for romance and a girl looking for something else. You know that gorgeous girl sitting by herself at the video poker bar? She's not there for romance. She's there for you to pay her at the end of the night. In fact, any attractive single girl by herself in Vegas should be regarded as off-limits. It's just safer that way. Stick to the obvious tourists and you'll be in good shape.
Whether you go to Vegas solo or with your significant other, the real challenge is finding those rare romantic spots. Since Vegas is gaudy and terrible, those spots are almost always restaurants that feel like they're not in Vegas. You can eliminate any restaurant that's part of the casino's attached mall. Nobody has ever felt romantic eating in a mall. What you need is a restaurant that feels completely isolated from the rest of Vegas. That leaves us with Mandalay Bay and The Wynn/Encore.
Mandalay Bay gets points for Mix from internationally acclaimed Chef Alain Ducasse. Incredible food and the best view in the city make for a very romantic evening. If you want to feel like a Bond film supervillain overlooking your criminal domain from the 64th floor, Mix is the place to be. The Wynn and Encore, however, offer a feature that Mandalay Bay can't compete with: waterfalls. There's something about a good waterfall that turns any dinner into a romantic one. Luckily, The Wynn is overflowing with them. Whether you're enjoying the over-the-top waterfall show at SW Steakhouse or relaxing with some teppanyaki at Okada, the waterfalls at The Wynn make for an incredibly romantic background. My new favorite doesn't have a waterfall, though. No, Bartolotta has its own private lake. Secluded and intimate, this "ristorante di mare" (read: boatloads of Italian seafood) is my vote for the most romantic spot in Vegas. I had dinner there two weeks ago with a dude friend of mine, and despite the fact that we both have girlfriends, we almost made out. It's that romantic.
Finding the perfect romantic spot is a challenge in a class-starved desert like the Vegas Strip. If you're smart about it you can find yourself an out-of-the-way restaurant that will help you forget the benjamins you just flushed away at the craps table. If romance isn't your thing, go ahead and talk to that hot young thing at the video poker bar. She doesn't care if you take her to Margaritaville, as long as you leave the money on the dresser at the end of the night.
---