SF Chefs Festival Roundup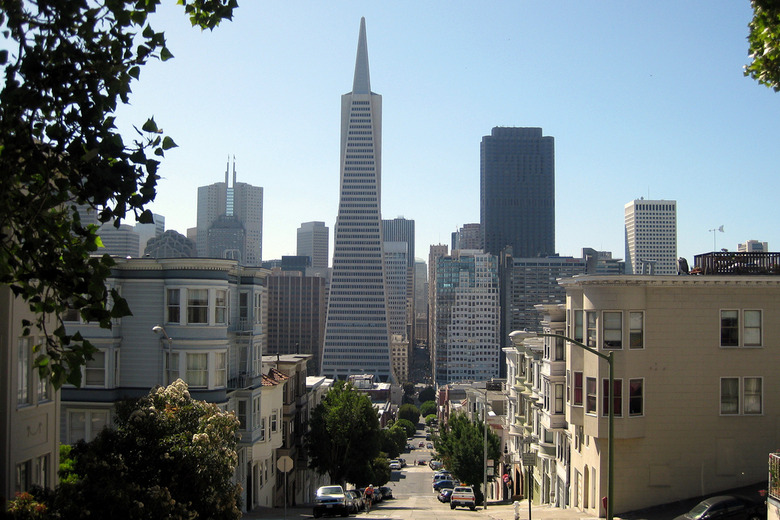 At the wine tasting booths of the SF Chefs Sunday grand tasting, pinot noir flowed faster than anything else — and for a wine-savvy tourist from Dallas, Texas who had stumbled upon the event at Union Square, here was a piece of his own personal heaven.
"I have pinot envy," he confided in me as he excitedly sipped down a 2008 single-vineyard pinot noir from Papapietro Perry Winery and went immediately for the 2009. "Texas wine is all right — but California?!" He shook his head in disbelief. "You live here?" he asked. I said yes. "Boy, you're lucky. I'd be out eating and drinking every night."
"Get a grip, man," I wanted to say.
But we San Franciscans do take things for granted. How can we not? The local vineyards, the seafood, the mushrooms, the micro-farms, the cheese, the beer, the restaurants — they're all elements of paradise, and we live in it. Fine food is business as usual for us, but SF Chefs did something special: bring so much culinary brilliance together. The 30-some-odd events throughout the week featured many of the best chefs in the area, their food complemented by the region's beer and wine.
There was, as well, a liberal dose of intellectual spice. Take, for instance, the Anolon Date Night Demo: Seduction in Three Courses. Here, chefs Louis Maldonado of Aziza, David Bazirgan of the Fifth Floor and pastry mistress and author Marisa Churchill delivered a kitchen tutorial on aphrodisiacs by preparing a three-course meal supposedly bursting with love power. Someone had to make oysters, obviously, which Bazirgan did. He doused them with a butter sauce and topped each with paddlefish caviar and bacon. "Caviar is an aphrodisiac," Bazirgan said as he garnished the demo plate. "So is bacon." Really? Bazirgan's prawns and Churchill's lemon bars were excellent — but I left the class dubious and walked across Powell street to the grand tasting.
Here, booths of local restaurants and breweries — and many wineries — surrounded the perimeter of the tent. I started on some zinfandel, met the fella from Texas, had some cheeses and sampled an arugula salad topped with beet-red quinoa cooked, no less, in beet puree. I entered a side chamber that had been darkly draped with burgundy curtains and sexy red velvet, featuring POM Wonderful pomegranate juice and concoctions thereof. Here, I tasted a pomegranate-watermelon juice gazpacho and a dish of simmered black-eyed peas — marinated for four days in pomegranate juice. Fascinated by each, I jotted down crib notes for use in my own kitchen, had a pomegranate cocktail, swiped a pomegranate juice shot from the tray carried by a beautiful girl in a strawberry-red skirt, and resumed my tour of the tasting tent — high on pomegranate power.
Half Moon Bay Brewing, Anchor Brewing, 21st Amendment, Pilsner Urquell and other breweries offered tastes, paired in some cases with pork — which I happen not to eat. So I took my beer on a seafood tour; at the tables of San Francisco restaurants Acquerello, La Mar Cebicheria Peruana and Bar Crudo I had samples of spicy halibut ceviche, ono (or wahoo) topped with a sweet avocado puree, and walu (or Hawaiian butterfish) with basil relish. Sutro's at the Cliffhouse was serving a halibut ceviche, zesty with lemon peel and uniquely sweet with a slice of dried strawberry – fantastically creative, colorful, and innovative dishes. Or were they really? Because in truth, this was just another night in San Francisco.
---
Were you at SF Chefs? Share photos of the fest on Food Republic's Flickr page.