Favorite New Gadget: Toastabags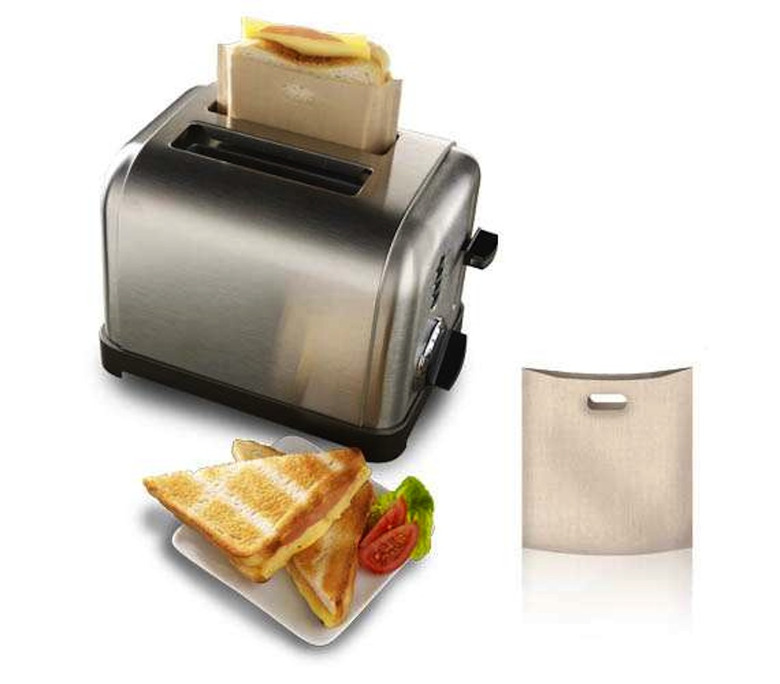 We may receive a commission on purchases made from links.
The Gadget: Toastabags
The Price: $6.33 for a pack of two
The Story: How great would it be if cooked food just popped into existence? Of course, the development of the Pop-Tart was groundbreaking (Whoa! A toastable tart!) but besides that, the pop-up toaster is really only good for sliced bread. Welcome Toastabags, a recent development that allows us to introduce something new to the one-trick-pony appliance rut. Toaster, meet the sandwich.
Everyone loves a hot sandwich, but not everyone may go for a panini press. The other options are to use a pan, flat-top stove, grill or oven. Of course, these methods require attention, flipping and don't pop-up. Toastabags, made of a material like thick wax paper, enable you to grill your sandwich with a flip of the toast switch. After a few minutes it pops back at you perfectly toasted on both sides. You've never been so excited for your kid to ask you for his third grilled cheese that day!
The bag catches any drippings that may harm the workings of an electrical appliance. They can be used to toast any sandwich of your choice, so long as it doesn't exceed the dimensions of the toaster (hellooo, grilled cheese). But there's more: Toastabags can also be used for reheating pizza, finger foods and other things that tend to get soggy in the microwave.
Toastabags are non-stick, washable and can be re-used up to 50 times (or so the company says). These pouches are also useful to those with celiac disease, as the bags protect gluten-free bread and sandwiches from being contaminated by gluten remnants that may remain in toasters. Toastabags can be found in packs of two on amazon.com.
---
More gadget reviews from Food Republic: