Video: Guy Fieri's Impostor Problems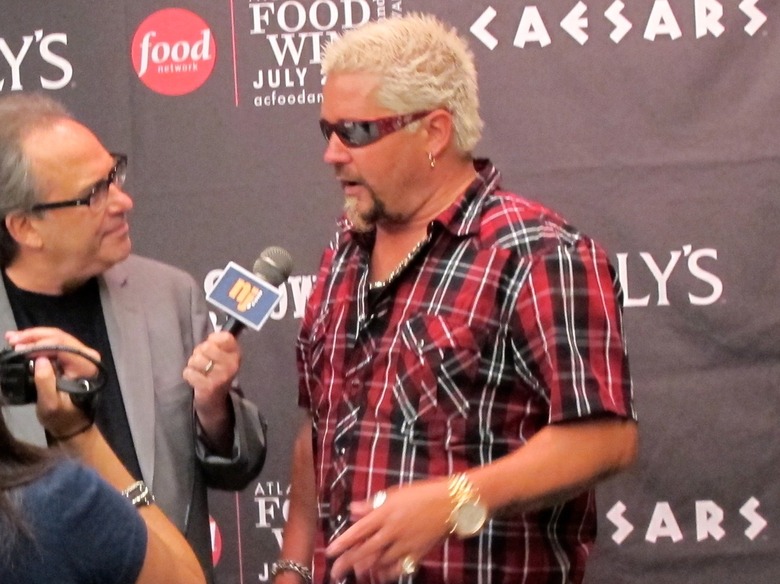 Guy Fieri impostors are a nuisance. They dye their hair blond, gel-up some spikes, shave a goatee into their jaws, and the next thing you know they are trying to score free dinners at their local diners and dives. But it really gets bad, the REAL Guy Fieri says, when he receives mail containing photos of fans with fake Guy Fieris. The fans, not knowing they posed with an impostor, are asking him to autograph the shots.
"It breaks my heart, these fans send a picture and it's an impostor," he said during the Atlantic City Food and Wine Festival. "They are heartbroken because these clowns stand there and don't say 'No, I'm not Guy.'"
A couple years ago, a fake Guy was interviewed during a TV broadcast of a Kansas City Royals game by an unsuspecting (and, um, clueless) announcer.
Even during the opening party for the festival, there was a fake Guy, and fans were lining up to take shots with him. The real Guy did not show up until the next night.
Watch this Food Republic video in which Guy explains the predicament — and discusses one of the strangest things he's ever been asked to autograph:
Guy Fieri talks Guy Fieri impostors from Food Republic on Vimeo.