Gallery: 20 Tasty Jams Part II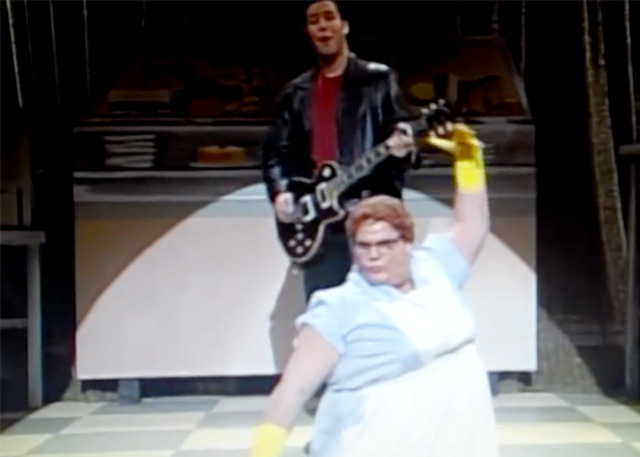 Lunch Lady
The thrilling conclusion. I'm sure some readers out there are up in arms that numbers 20-11 from part I of this countdown could be seen as obscure picks. Frankly, songs about food that happen to rock are few and far between. However, I believe that once the top 10 is revealed within a few mere clicks of your mouse — or smart phone device — we will all join hands and sing in perfect harmony. Metaphorically, of course.
Refreshing you on the criteria:
No jingles, no commercials. Songs about food — and don't just be a one-liner describing a girl's "cold coffee eyes" (respect, Paul Simon).
Be a good song. If this was a mix tape...or to the younger readers a "Playlist"...would you be skipping through the tracks or would you listen to the tunes in their entirety?
No Jimmy Buffett. I refuse. I don't like him, never will. I'm baffled how he's not simply a guy singing at a pool in Aruba during Happy Hour. He's cheesier than his song about cheeseburgers...however the song certainly contributes to his cheesiness.
The thrilling conclusion. I'm sure some readers out there are up in arms that numbers 20-11 from part I of this countdown could be seen as obscure picks. Frankly, songs about food that happen to rock are few and far between. However, I believe that once the top 10 is revealed within a few mere clicks of your mouse — or smart phone device — we will all join hands and sing in perfect harmony. Metaphorically, of course.

Refreshing you on the criteria: