Monday's Lunch: Leftover Makeover!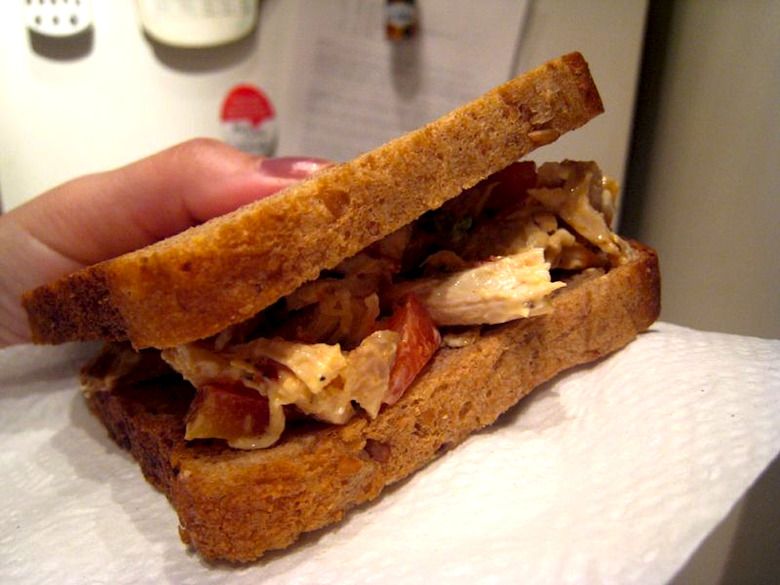 chicken salad sandwich
We hope Friday's party food menu was helpful. And while we may have been right about the chicken lettuce wraps (gone, instantly), somehow we've still got all this leftover food. The good news is, Monday's lunch is where it's going. Here are a few of our ideas for recycling these tasty morsels.
You just put that whatever-in-a-styrofoam-container to shame.