Eating And Drinking In Detroit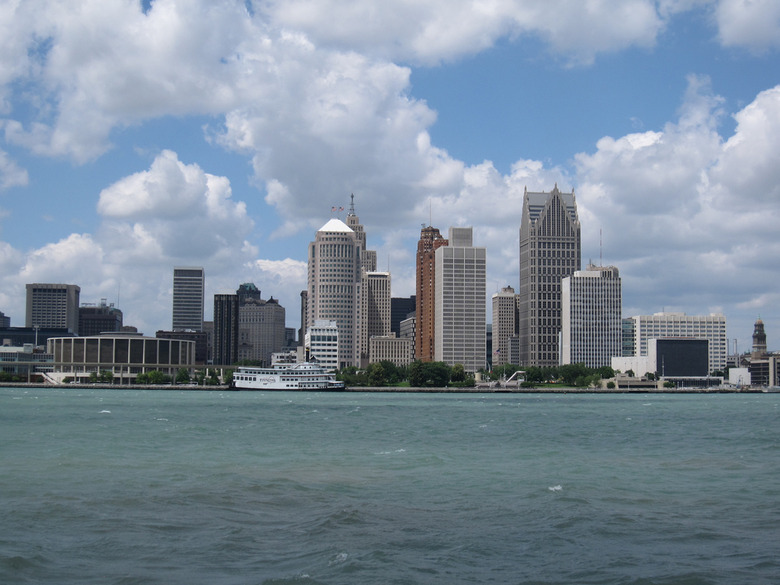 Detroit skyline
When I told friends about my pending trip to Detroit – to scout out bars and restaurants – some were quick to dish out unsolicited advice: Watch out for the gangs; steer clear of drug dealers.
Really? Doesn't every city have a restaurant scene now?
I soon learned that Motor City stacks up quite well to other large metropolitan cities, with noteworthy New York-style pizza, crêpe cafés, barbecue joints, world-class tapas, you name it.
One kind soul, with friends in Detroit, sent me one email after another filled with friends' recommendations on where to eat and drink. Intrigued by promises of old vintages of French wines, as well as a friend's last-minute email about an urban farm attached to a soup kitchen, I took their advice, as well as followed my own intuition. With my palate leading the way I discovered that Detroit is edgy, maybe even cutting-edge — and the food scene is no exception.
I'll check in each day this week to share my experiences and dish out recommendations.
Day 1. Iridescence:
My first night in Detroit, I rode the elevator to the top floor of MotorCity Casino Hotel to Iridescence. This is the kind of restaurant you might take someone you plan to propose marriage to — in other words, it's not tacky or smoky, like most casino restaurants are. Instead it's glitzy and glam. Sipping a Bellini I gazed out through the wall of windows to the city: the Ambassador Bridge all lit up with cars traveling to and from Canada, plus the glow of houses with their lights on. Soon the wait staff — directed by chef Don Yamauchi, who doubles as an instructor of martial arts and was named a Top Five Rising Chef in America by the James Beard Society — were hustling out of the dining room, carrying the first of five courses. It was the Corn Raviolis course that won me over. Basically corn done five ways: ravioli, roasted corn, corn cream, popcorn and corn shoots. Followed by the Peanut Bar dessert — caramelized bananas, salted peanuts, chocolate and peanut-butter ice cream — I could hear my bed at the other casino across town (Greektown Casino) calling me. (Still, I was up bright and early the next morning to hunt down flaky, fruit-filled pastries and baklava at Astoria Pastry Shop down the street in Greektown.)
Open for dinner nightly (except Mondays), the menu at Iridescence dances around a lot of culinary concepts. For example, as proof of the menu's high-brow/low-brow dichotomy, you can choose Caviar Cappuccino (osetra caviar with crème-fraiche foam and wasabi tobiko, $125) as a starter or go for Braised Pork Steamed Buns ($9). Premium ingredients, cuts of meat and seafood are sprinkled throughout the menu, like a Wagyu burger with fennel-Granny Smith apple slaw or butter-poached lobster tails with morel mushrooms.
For dessert? Red Velvet Cake and Key Lime Custard.
Iridescence, 2901 Grand River Ave., Detroit, MI, 313-237-6732, motorcitycasino.com