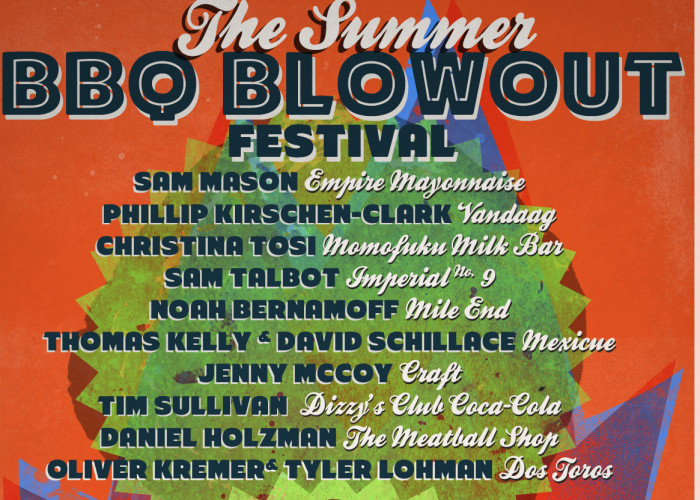 Two of Food Republic's favorite topics come together on August 6 in NYC, when grilled meats and music take center stage — together — at The Summer BBQ Blowout Festival. Brothers Darin and Greg Bresnitz of Finger on the Pulse created this BBQ brouhaha, and during Food Republic's recent visit to their Heritage Radio Network show Snacky Tunes, a deal was struck: They would give away one pair of VIP tickets to this hotly anticipated meat and music fest in NYC* via this site.
So what will the lucky winner get? A free pass into a world of grilled goodness and awesome tunes, taking place on a Saturday outside NYC's City Winery. Who's on the menu?
Chefs:
Sam Mason (Empire Mayonnaise)
Phillip Kirschen-Clark (Vandaag)
Christina Tosi (Momofuku Milk Bar)
Noah Bernamoff (Mile End)
Daniel Holzman (The Meatball Shop)
& More
Music:
Midnight Magic
DJ Autobot of Flosstradamus
New Villager
Punches
& More
Head over to Food Republic's Facebook page to register. You gotta be in it to win it!
*Travel is not included, so either be in NYC or near it on August 6 if you want to put these tix to use.