5 White Wines You've Never Heard Of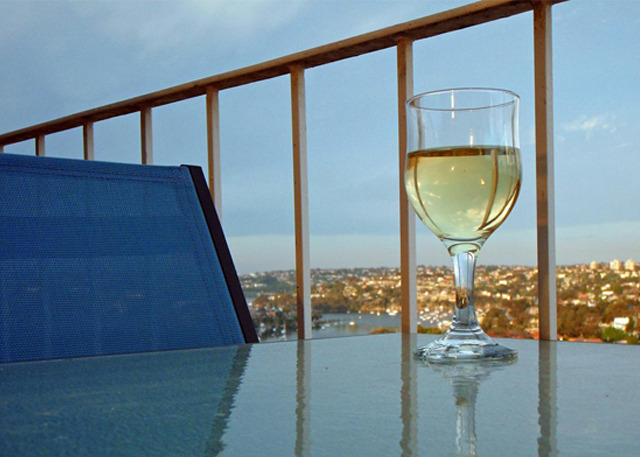 white wine
White wine in the summertime is a given. But what you choose to chill doesn't have to be. When Pinot Grigio becomes a bore, Sauvignon Blanc old hat and Gewürztraminer fails to fulfill its role as the exciting alternative, it may be time to expand your white wine repertoire.
Here are five whites you probably haven't heard of. They are all readily available in most U.S. markets — some, admittedly, more than others. You may even recognize one or two as the latest by-the-glass offering at your favorite wine bar. In fact, it's entirely possible that one of these grapes becomes the next big thing in white wine.

Falanghina: From the Campania region in Southern Italy, this rustic white wine from one of the oldest grapes in Italy has started cropping up on wine lists over the last few years. It's a crisp, lean wine with a mineral quality that makes it a good match for seafood (which just happens to be pretty abundant around Campania), but also creamy or even milky cheeses, like the buffalo mozzarella that graces Neopolitan pizza. Try biodynamically farmed Ocone Falanghina del Taburno "Flora" 2010 ($16).

Assyrtiko: Greek wines have been making a big push in the U.S. lately, so you may have started to see the country's unpronounceable grape varieties in your local wine shop. It makes sense: Greece has been making wine since the dawn of civilization. Assyrtiko, from the island of Santorini, is an ancient variety and a number of producers boast up to 70-year-old vines. The wine can be floral and flinty, great with food or on its own. Try the naturally fermented Gai'a Assyrtiko Wild Ferment 2010 ($24).

Ribolla Gialla: Mostly found in the Friuli region of Italy, this grape is also grown in Slovenia, next door, where it's called Rebula. Lush and nutty, with a deep color, this wine manages to reach astounding levels of acidity. It's sometimes aged in oak, resulting in more honeyed fruit flavors and the ability to age it in the bottle, if you're so inclined. Try unfiltered Movia Ribolla Gialla 2008, from Slovenia ($26).

Neuburger: It may sound more like a hard cheese than a white wine, but that's just the first surprise from this grape, a cross between Roter Veltliner and Sylvaner. It may be a little-known wine, but it packs a big punch. Aromatic and full-bodied, it's full of tropical fruits flavors, ripe and juicy. Try K. Alphart Neuburger Hausberg "Ried Hausberg" 2008 ($23).

Txakolina: OK, so maybe you have heard of this one. But how often do you actually buy it? Light, crisp, low-alcohol txakolis make for ideal summer sippers and super-fun tongue twisters (say cha-ko-lee-na... now three times fast). These wines, drunk with relish in Basque tavernas, were never considered very complex. Nowadays, there are several interesting examples. Try Oxinbaltza Katan Bizkaiko Txakolina Mendiko 2010 ($15).
---
Increase your wine knowledge on Food Republic: