Go Fish Tacos!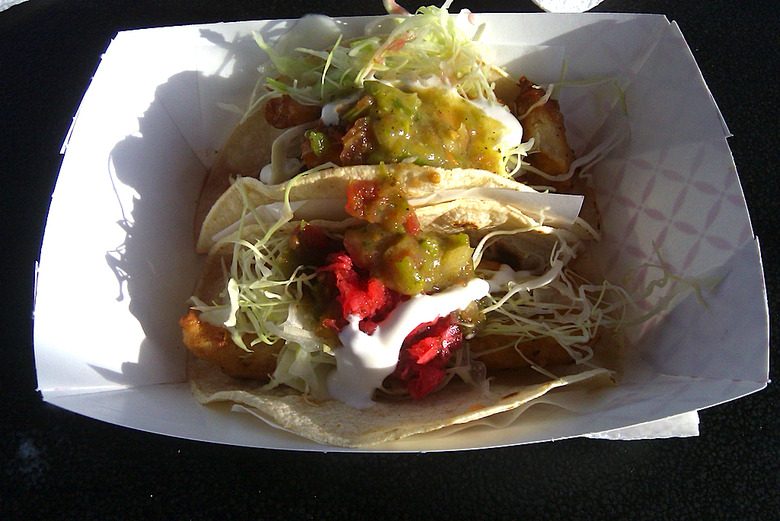 fish tacos
Fish tacos are light, summery and a great way to get out of a Mexican food slump. If you've had one too many burritos, loaded nacho platters and Taco Bell trips in recent memory, an authentic version of what Mexicans are actually eating this summer (and summers past, for quite some time now) is definitely in order. If you're lucky enough to have a taco truck nearby, hit it up for some Baja-style goodness. And don't think that the West coast is the only place to get them.
The formula is simple: Tortillas, lightly battered fried fish, a white sauce made from yogurt, mayo or both, and crunchy shredded cabbage. The variations are the fun part. Snapper, tilapia, cod and pollock all make great tacos. Slaw makes an excellent cabbage component. Guilty confession: Ranch dressing makes a great white sauce. And, naturally, slathering the whole business in the hot sauce of your choice — and we hope it's our homemade version — will spike your metabolism and stimulate your taste buds for hours to come.
Got a great fish taco spot we should know about? Share the wealth in the comments below.