A Man Of Good Tastes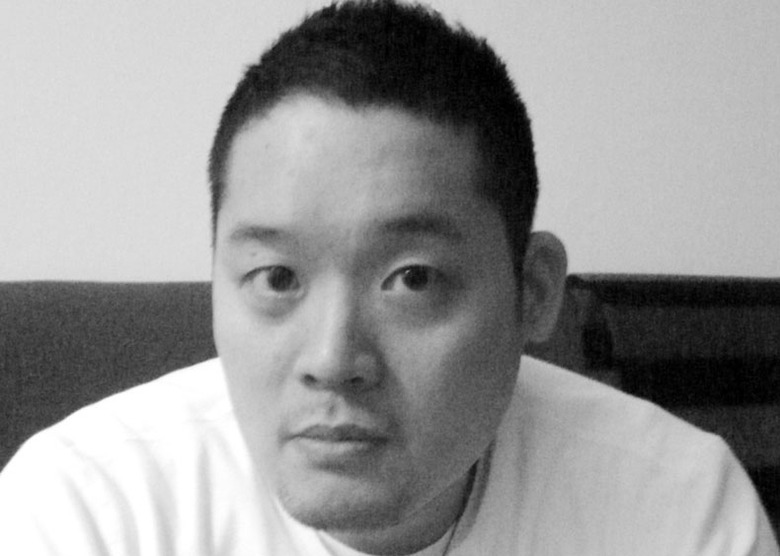 The first time I walked into the Odin boutique in NYC's SoHo neighborhood, I flipped. It was the first menswear store that had all the kinds of clothes and shoes I wanted to wear. Turns out I wasn't alone; the Odin brand now extends to three NYC shops and a line of men's fragrances, and recently, scented candles for those romantic nights (because a real gentleman lights candles when it's date night). Odin is also starting to introduce its own clothing line, starting with button-down shirts.
So what does this have to do with food? Well, Odin co-founders Eddy Chai and Paul Birardi are fixtures on NYC's dining scene — yes, there are fashion guys who eat — and Chai, as it turns out, fixates on food when he isn't curating the goods for his shops (brands like Engineered Garments, Band of Outsiders and Common Projects are staples). A longtime Manhattan resident who was raised around the tri-state area in a Korean-American family, Chai is nearly as passionate about food as he is about style. He met me at Soho House to talk Korean food, cooking, shopping and more.
How did your food experience begin? When you were a kid what was the food situation like in your family?

I have a lot of aunts, and they said that in my family my mom was the worst cook. But she's the one I watched. Like most families, you always have these occasions where all the family gets together and at the time it was all the women cooking and I spent a lot of time watching them cook.
Did you actually pursue cooking through your adolescence?

No, not in a professional sense. There's this thing with food where if you enjoy food they compare it to having some sort of deficiency elsewhere. Like you eat because you need to feel happy or content. I just like the taste of food, I don't think there's anything wrong with that... I just always enjoyed food.
I talk to a lot of guys who started off being interested in cooking by watching their moms and then didn't cook for a long time and are now getting back into it.

In college I was really into food. I went to Clark in Massachusettes. I had one friend who was Ethiopian and he would make a lot of Ethiopian food and I had another friend whose mother owned this organic food store in Connecticut, so I was also surrounded by people who were really into food.
What about now, if you're going to cook in your NYC apartment, do you gravitate toward going organic or or shopping at Whole Foods or anything like that?

I love Whole Foods but not necessarily for it being organic or not. My friends make fun of me because some of my relaxation time is going to a supermarket. I used to love Balducci's when it was on 10th Street. That was really sad for me when that closed. I could spend hours upon hours there. Same thing with Whole Foods — you just read about everything, look at everything, look at all the different foods.
It's hard in New York to justify cooking sometimes because it's so easy to get everything you want.

I think what you can't get is that intimacy. There's something nice about gathering together in a space that's your own with different people, and also when you're cooking you're giving up a part of yourself to other people. You can't replace that.
When you do go out to eat, does the atmosphere of a restaurant play a big part for you?

Absolutely, because it's the whole experience. If the food is amazing but you don't feel comfortable walking into the place, how does that translate into having a pleasurable experience overall.
You guys just came out with a line of fragrances right?

Yes, but I never like scented candles when people are eating, only afterwards. You want to smell the food.
Back to style for a second. Your stores starting to become successful when men started to care more about how they dressed in the early 2000s. There's a similar cultural fascination with cooking, right?

I think there is a direct correlation with television and media that really created that rediscovery or explosion in the food area, because all of these cooking shows caused interest and spurred this whole dialouge, this whole interest in food.
What about you: Are you a food show addict?

It's kind of ridiculous how many cooking shows I like. Paul got me hooked on Barefoot Contessa. I'll watch Top Chef, Top Chef Masters, The Worst Cooks in America, Extra Virgin, there are so many that I'll watch.
Korean food has sneakily become a big pop food in the US, especially in LA and New York. Do you ever take people out to Korean food? Do you recommend certain dishes?

Anything BBQ is an easy introduction. Some of the stews can be a little bit trickier for certain people. There are a lot of great ones that but if you don't know what's in them you definitely need someone to navigate. But I think if you're someone who can eat anything, you could order anything. Korean food is very simplistic: vegetables, meats and sauces. Nothing is too rich or too heavy; it's an easy food to eat.
What about kimchi?
I've actually been shocked by how many people know kimchi and how many non-Koreans eat kimchi and love it.
---