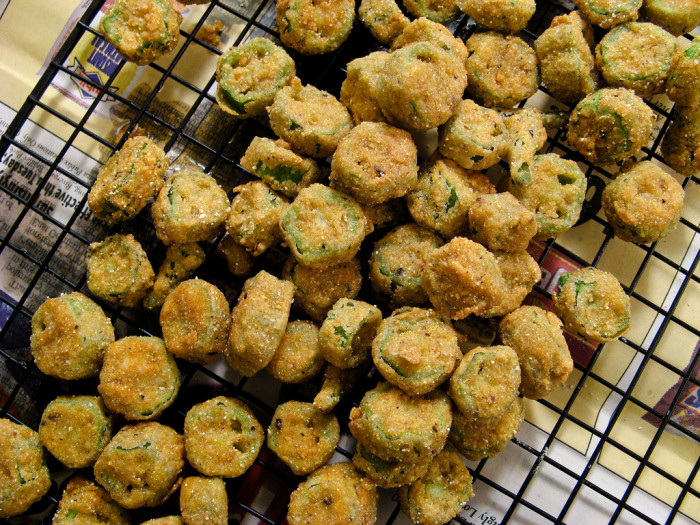 Of course we realize that there's more to Southern cuisine food than fried okra. And so does Eater, the growing network of food news sites based just a Po' Boy's throw from us here in New York City. Today, the Eater team opened outposts in the hot food cities of Houston, Dallas and Atlanta. All good choices, we say!
The new sites feature well-respected writers/bloggers/editors in those cities: Amber Ambrose in Houston; Andrea Grimes in Dallas; and Jennifer Zyman of The Blissful Glutton in Atlanta.
So what should Southerners, fried okra lovers and others expect? We asked Eater National overlord Raphael Brion, who tells us, "Eater's new Southern crew will bring all the best restaurant news and gossip you'd expect from Eater, but with a distinctly more Southern feel. Also: more y'alls." So there you have it. Y'all.