5 Great Affordable Pinot Noirs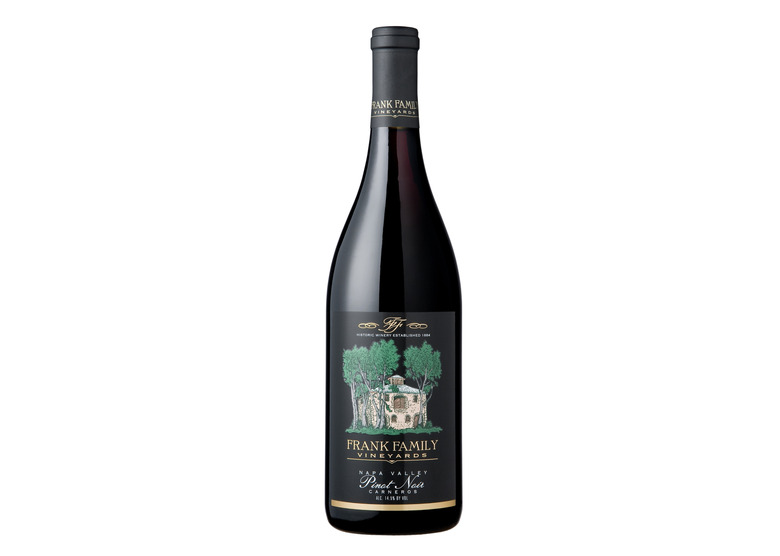 Pinot Noir
Ever since Sideways — hard to believe, but it's been more than six years since the movie came out — America has had a love affair with Pinot Noir. The problem, of course, is that there's a lot of Pinot out there that just isn't all that good. It's a finicky grape variety, prone to all sorts of problems on the vineyard and in the winery. As a result, this beautiful grape is still too often turned into mediocre wine.
Which is why we heartily recommend these 5 standout affordable Pinot Noirs. They may all be made in different styles, but the one thing they have in common is the most important: They'll all seriously delicious, and worth checking out for yourself. They prove, happily, that great Pinot is very much available, and doesn't have to cost you a fortune for the experience this summer.
Frank Family Vineyards Pinot Noir, 2009

The nose on this wine is as classic California Pinot as it gets, a deliriously complex combination of cola and expressive cherry fruit, as well as spice and a touch of earth and roses. These lead to a silk-textured palate whose sweet-spicy red berry character is the guiding force. There's a distinct wild-strawberry and espresso note to the finish, both of these lifted by rose petals. What a beautiful, balanced bottling.
Joseph Drouhin Bourgogne "Laforet," 2009

From the ancestral homeland of Pinot Noir comes this remarkably affordable bottling whose nose sings with smoky cherries and cranberries, as well as a touch of mushrooms. Its youth is still apparent on the palate, where delicate tannins and flavors of minerals, cherries, zippy raspberries, cinnamon, and a note that reminds me of quickly-charred sage make themselves known. It's a straightforward wine, classically styled, and an excellent choice for food: A grilled portobello is just about perfect for this one.
Bernhard Huber Spatburgunder Alte Reben, 2007

This old-vine German Pinot Noir starts off with sexy scents of smoky cherries, forest floor, red-apple skin, and the higher-toned perfume of pine and violets. There's incredible detail to the nose here, and its tarragon and cherries nod in the direction of Echezeaux, the great Grand Cru vineyard in Burgundy. The palate starts off a touch stemmy, but this is going to resolve itself with some age. And anyway, it really lends brightness to the wine's deeply concentrated cherry and raspberry fruit. This is a stunner, leaning toward Burgundy on the nose, New Zealand on the palate, and utterly unique (and thoroughly wonderful) in its entirety. If you've never tried German Pinot before, this is a great one to start with.
Highflyer Pinot Noir "Doctor's Vineyard," 2008

A rich, brooding wine from California's Santa Lucia Highlands, this is distinctly masculine, with aromas of mocha, black licorice, and Christmas-spiced black plums. It's a big Pinot, to be sure, and not necessarily for fans of the more restrained style of the grape variety. But for people who like their wines a bit higher in the octane department, and capable of pairing with ribs or pulled pork, this is the bottle to do it with. The tart cherries and baking spices will liven up rich dishes like those with ease.
Claus Preisinger Pinot Noir, 2008

I had the opportunity to visit Austria this past May, and tasted hundreds of wines over the course of the week I was there. And for all the great Gruner Veltliner, Zweigelt and Blaufrankisch I experienced, this Pinot Noir, from rising-star producer Claus Preisinger, was one of the standouts. I tasted it blind first, and swore it was a dead-ringer for a great Burgundy, maybe a Gevry-Chambertin, with its fragrant, impeccably balanced character and perfect harmony between expressive fruit and more mysterious spice and earth notes. Find this wine and enjoy it with fried chicken, veal, or pork. Or, for that matter, simply on its own. It's an absolute stunner.
---
More Wine On Food Republic: