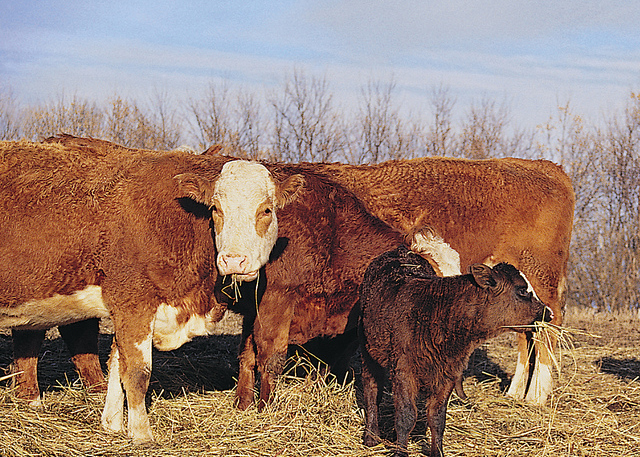 Japan's government attempted to quell the spread of radioactive beef yesterday by banning all cattle shipments from the Fukushima district.
The ban is in response to the discovery of tainted beef from over 500 cattle, which had higher-than-legal levels of radioactive cesium. The beef became contaminated after cattle were fed rice straw that contained cesium. Some of the tainted beef has already been sold and eaten, but Japanese officials say the doses are too small to be harmful to humans.
The beef scare comes four months after the earthquake and tsunami damaged the Fukushima Daiichi nuclear power plant. Critics accuse the government of poor risk-management practice and a failure to thoroughly prepare for the aftermath of the nuclear disaster. The government has vowed to conduct exhaustive food safety checks and to compensate affected farmers for their losses.
Last week The Japan Times reported on the government's reluctance to inform citizens about the tainted beef's location.
"'There is no need for us to caution people' about the potential danger of consumption,' Tatsuo Suzuki, a metropolitan government official, said, explaining that the metropolitan government has no intention of disclosing the name of any store that sold the meat. Responding to inquiries by The Japan Times, four prefectural governments gave some more details about where the meat ended up."
An article in Financial Times notes the effect of the tainted beef on Japanese exports.
"Exports of Japanese food products suffered from widespread concerns about radiation contamination.
'We are really having a tough time,' said a representative of the Fukushima Beef Sales Promotion Council.
'We can't even sell the normal cattle that meet the official standards because of the negative rumours about radiation contamination,' he said.
Even within Japan, widespread rumours about the dangers of radiation contamination from Fukushima have resulted in discrimination and even abuse of people from the region, according to an official at the Agency for Natural Resources and Energy."
The Japan Times relates the government's efforts to assure food safety amidst growing criticism.
"In the morning news conference, [Yukio] Edano [chief cabinent secretary] apologized for the government's failure to ensure that all farmers were informed of an official notice to refrain from using livestock feed that was stored outdoors.
'No new (contaminated beef) has been circulated,' Edano said. The government's instructions 'came out today, but the shipments have been halted since the problem was brought to light.'
Edano also said the government was carefully checking to make sure other meat, including chickens, have not been fed contaminated feed, but 'basically' believed they were safe."
Bloomberg News covers the Japanese people's growing frustration with the government's handling of the radiation scare.
"'This government completely lacks risk-management ability,' Tsutomu Takebe, a former agriculture minister and opposition Liberal Democratic Party lawmaker, told parliament today. 'It's already four months, and what you have done?'
Agriculture Minister Michihiko Kano told reporters in Tokyo on July 15 that 'it was beyond imagination' that straw was collected from rice fields after the March disaster as rice farmers typically finish collecting straw by the end of harvest in the autumn."