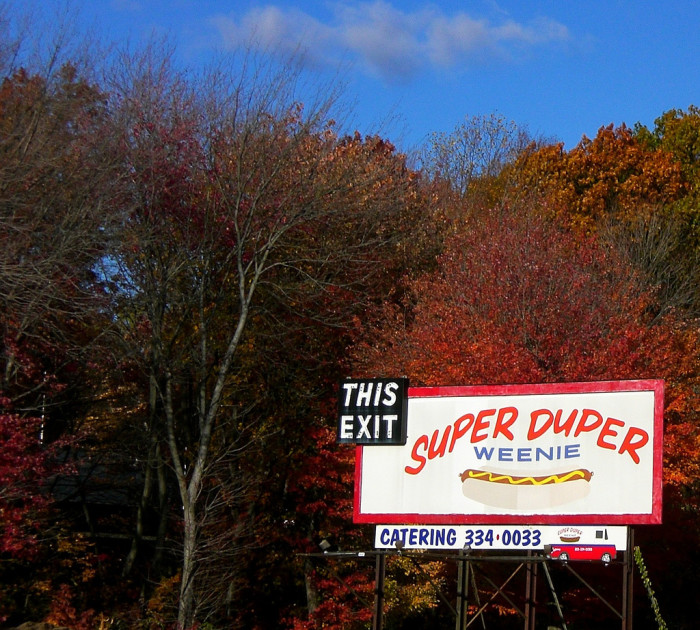 Anybody who knows their Red and White Hots from their Coney Dog knows that July is National Hot Dog Month. We certainly do. Filmmaker Mark Kotlinski is one of our people, having devoted an insane amount of time studying the regional hot dog stands when filming his documentary, A Connecticut Hot Dog Tour (the feature-length film made its debut on the Documentary Channel of the Fourth of July week. It's also available on DVD.)
The filmmaker's tube steak hunt visited 10 of the state's beloved (and quirky) stands. As one man puts in the film's trailer, "You go to the Midwest and you are not going to find hot dogs like you find in New England." This is certainly debatable — I'm personally behind Chicago's Weiner Circle and Pinks in Los Angeles. Bark, a wonderful one-off shop in Park Slope, Brooklyn, has a secret wiener source in Upstate New York. There's a special snap to those franks, which can we washed down with some of the region's best craft beer. And sparkling wine from time to time. So, to the man in the movie trailer, may we suggest branching out a bit.
Regardless, Kotlinski's film brings to light some great spots in Connecticut. Here are five highlights. For the complete list, visit CTVisit.
Any favorite hot dog spots in Connecticut? Share the knowledge in the comments.