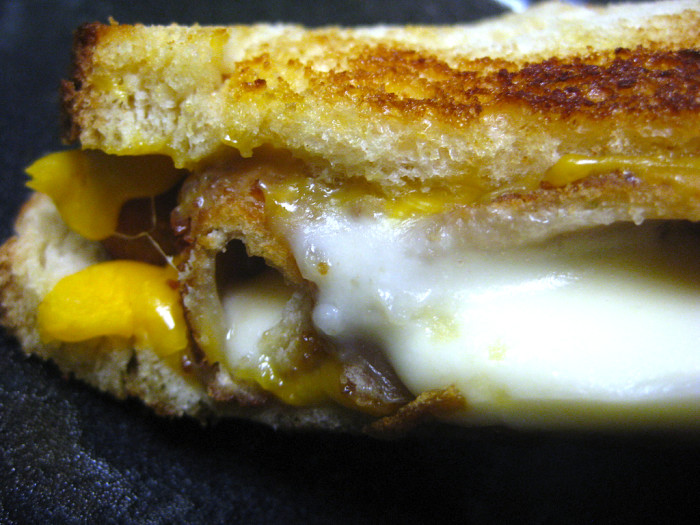 What is an ultimate grilled cheese to you? Is it simply the addition of tomato or a side of tomato-based soup? Does sliced avocado elevate this humble sandwich to ultimate status? Is adding bacon and calling something "ultimate" a total cop-out yet? (No.)
We love a great grilled cheese, but our hunger as of this moment indicates that the basic formula of bread, cheese and bread won't suffice. We want something bigger. The elements of a refined French gratin in a giant, hulking American sandwich. Something the good folks at the Grilled Cheese Invitational would be proud to call a winner. No matter how hallowed the ground, In-N-Out's grilled cheese doesn't make the cut (but if anyone wants to overnight us a 4×4, we won't argue).
We may sneak some meat and/or fruit in there. Ham, pineapple and cheddar? Yes. Brie may come into play, as it melts like a dream, begs for the delicious crunch of sliced green apples and adds a rich funk American and cheddar can't touch. The grilled mac and cheese sandwich is ultimate, but we're still full from the last one. Can you help us sort out this indecision and tell us in the comments what, precisely, goes into the greatest grilled cheese the world has ever known?