Rice Cookers, Rated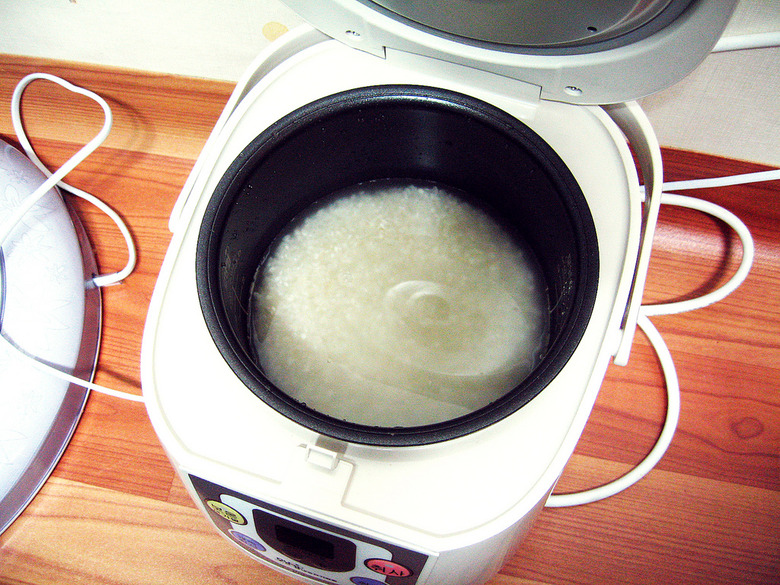 rice cooker
We may receive a commission on purchases made from links.
Disclaimer: Cooking rice is not difficult.
If it is for you, however, and we're nobody to judge (we've been known to slide a pack of Uncle Ben's in the microwave), a rice cooker is probably your best bet. Make a bunch — leftover rice is good for frying, stuffing into things, making into salads, you name it. If you're of the "set it and forget it" persuasion, one of the gadgets below is waiting for its new home in your kitchen.
Thanks to our friends in Asia, there are hundreds of models to choose from with tons of variation (and even more buttons). Check out some of our favorites below.
For the first-time user:
Zojirushi Micom Rice Cooker, $135; zojirushi.com
Utilizing Zojirushi's "micro-computerized fuzzy logic technology," this rice cooker easily takes on rice from around the globe — jasmine, short-grain, brown, sushi, even quick-cook. Its 3-cup capacity makes it more space-efficient than larger models and is the perfect size for yourself, you and the missus or your whole brood. Tip: Use the spatula it comes with to avoid scratching the interior non-stick coating. It attaches to the side so you don't forget.
If you want leftovers:
Tiger JNPS10U, $124; Very Asia
Whether you're feeding your whole family, half your basketball team or a pair of sumo wrestlers, this sturdy and reliable 10-cup rice cooker is your best bet. Save some time and set it in the morning before you head out — 12 hours later your rice will still be hot and in perfect serving condition. Bonus feature: A nifty retractable cord prevents tangling and kitchen appliance–related trip-and-falls.
For the multitasker/show-off:
Sanyo Rice Cooker/Bread Baker, $100; Amazon
Here's your chance, fancy pants. Not only did you spend no time or effort making homemade rice, you spent no time or effort making homemade bread! Best of all, the instructions included are easy as pie (which the rice cooker sadly does not make) and you won't have to clean a thing because the whole shebang is non-stick.
---
More gadget picks on Food Republic: