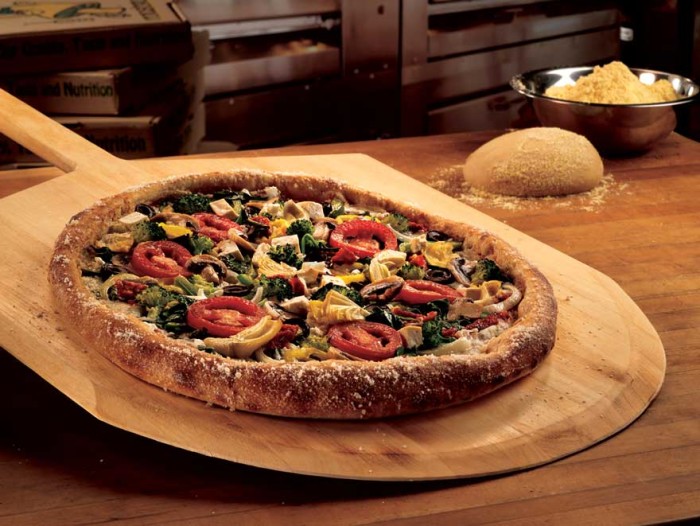 I have a confession to make: Last night, I ate a ground beef taco and a burger. Why is this news? Because after the Fourth of July gluttony (meats consumed over the long weekend: porterhouse, bacon, more bacon, one and a half burgers in addition to a lobster sandwich at a cookout), I swore I'd go veggie for the rest of the week. I was rocking it: I had tabouleh salad and tofu stir fry and a veggie wrap between Tuesday and Thursday. Then my boy Gavin invited me to batting practice and a Delta Sky Box Suite at Yankee Stadium last night, and it all went to hell.
After watching Mark Teixeira, Jorge Posada and others take BP, we headed up to the Delta box, where we were told to grab ourselves some beef tacos with all the fixins, gratis. Then, minutes before we would watch Derek Jeter stroke a double to left center for his 2,998th hit, Gavin, our two other friends and I decided to man up and get some of those juicy-looking all-natural beef hamburgers. I have to say, my cheeseburger was delicious — the best I've ever eaten at a Yankees game. But I also noted, out of the corner of my eye, the licking flames of a pizza oven, and a damn-tasty-looking veggie pizza being slid out. That's what I shoulda had, but oh well.
Which brings us to today's pizza of the week. A lot of my snobby New York friends have probably never stepped foot in a Mellow Mushroom, but if you live in the South and have any interest whatsoever in the integrity of a pizza, you know the brand well. The first one opened in Atlanta back in 1974; I used to frequent a Mushroom or two there myself back in the latter part of the 20th century. Franchises now dot the landscape throughout the US, more than 100 of them. The next one will be DC's first Mellow Mushroom, in Adams Morgan, where the Mushroom will go head-to-head with that city's ridonkulous jumbo slice pizza.
Those seeking a break from the silly oversized slice, and those who want to repent for their meat-gorging sins, will find a plethora or good pizza options at Mellow Mushroom, like the Mega-Veggie Pizza. It's a red sauce–based pie with mozzarella, sundried tomatoes, spinach, green peppers, mushrooms, onions, black olives, Roma tomatoes, broccoli, feta, banana peppers, artichoke hearts and — get this — tofu.
Of course, pepperoni, sausage and all manner of meats are available as toppings on other pizzas on the menu, and there are always tons of beers available at any Mellow Mushroom (there's even a gluten-free crust option). But today, as I sit here with my belly still full of ground beef, it's this pizza that I'll be dreaming of — the Mega-Veggie.
---
Ever eaten a pie at a Mellow Mushroom? Share your thoughts in the comments — best one wins a cookbook (if your comment isn't anonymous so we can reach you)!