6 Spanish Dishes You Should Try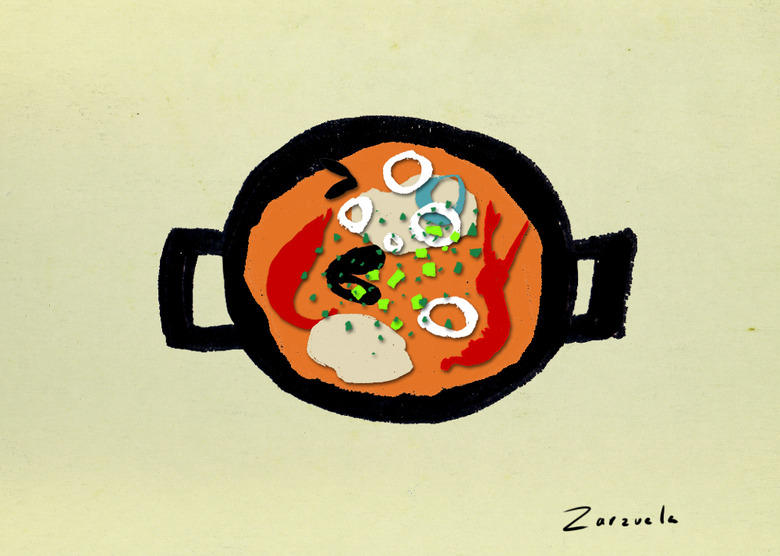 Paella is best eaten over an hours-long summer lunch at one of the hangar-like rice restaurants on the edge of the wide city beach in Valencia, Spain, where there's inevitably a photo of Hemingway with the owner. True paella, tasting of the sea, and revealing a sublime crust on the bottom of the pan when the rice is gone, evokes the kind of slow summer vacations that average Americans rarely have, but should. That mushy bright yellow pile dotted with tasteless shrimp, greasy chicken and green pepper shreds on a plastic plate you're tucking into at a museum opening? That's not paella, it's a hangover preparation.
Spanish cuisine has matured remarkably in the United States in the past decade, thanks in large part to a wave of Ferran Adrià– worshipping chefs here. But despite notable Spanish restaurants in American cities, people still have trouble getting beyond paella when it comes to Spanish food. The variety of fish and seafood still featured daily in markets in Spain has inspired many dishes that are just as iconic as paella for natives of its various regions. Here are six Spanish seafood dishes to look for. Illustrations by David Navas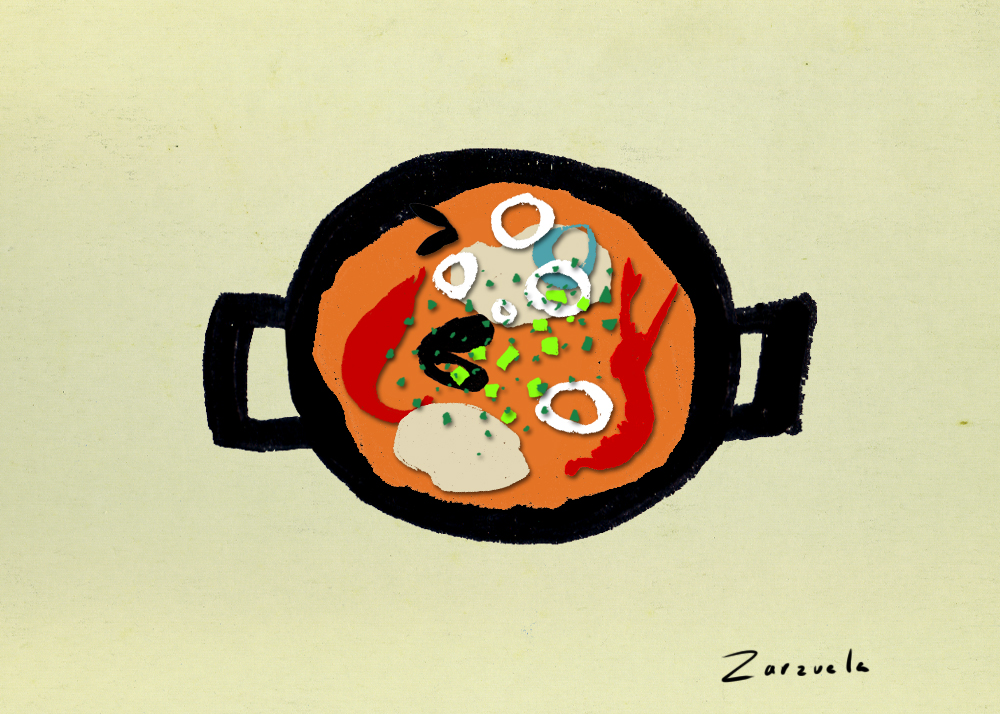 01. Zarzuela de Mariscos 
Like the colorful and kitsch folkloric operettas called zarzuelas, the variety of elements in this seafood stew can be a little over the top, but the result is spectacular. A typical zarzuela de mariscos (sometimes called Spanish bouillabaisse) can include shrimp, clams, mussels, squid, ham, and whatever white fish is available.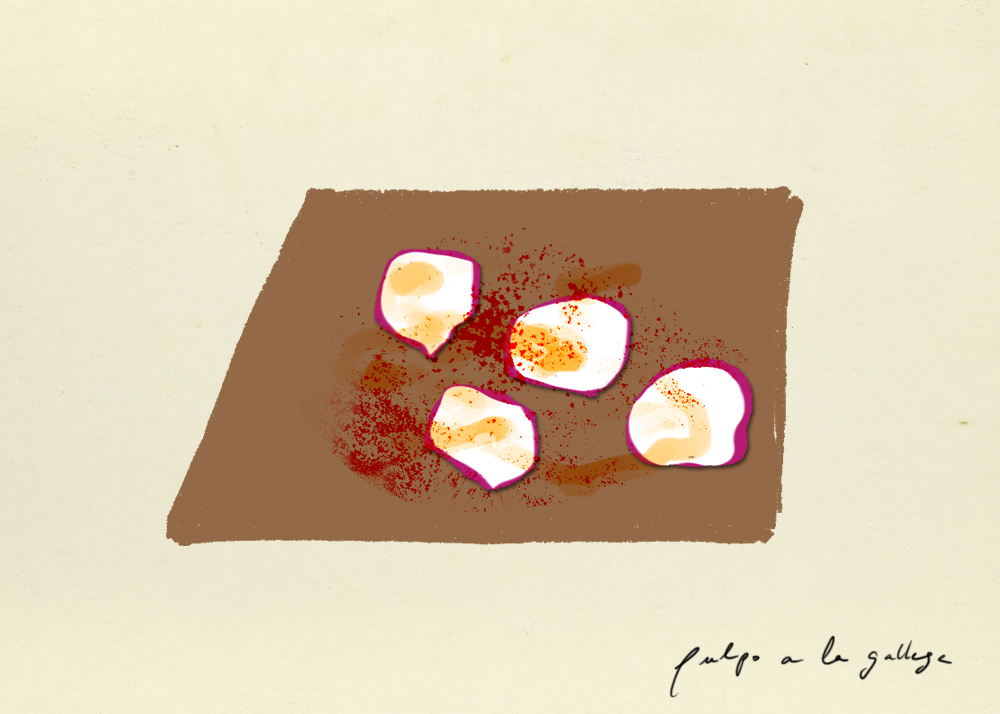 02. Pulpo a la Gallega 

Like so much great food, pulpo a la gallega has its origins in popular festivals, in this case romerias, or religious street processions in Galicia, where it can be enjoyed in dedicated bars called pulperias, or sold at street stands. The dish is also a staple at tapas bars across Spain and further afield, where it can range from a true delicacy to something like eating the sole of your sneaker. When it's fresh and properly prepared, meltingly tender, glistening but not swimming in olive oil and with just the right amount of cayenne pepper, pulpo a la gallega will relieve any reservations you may have about eating octopus.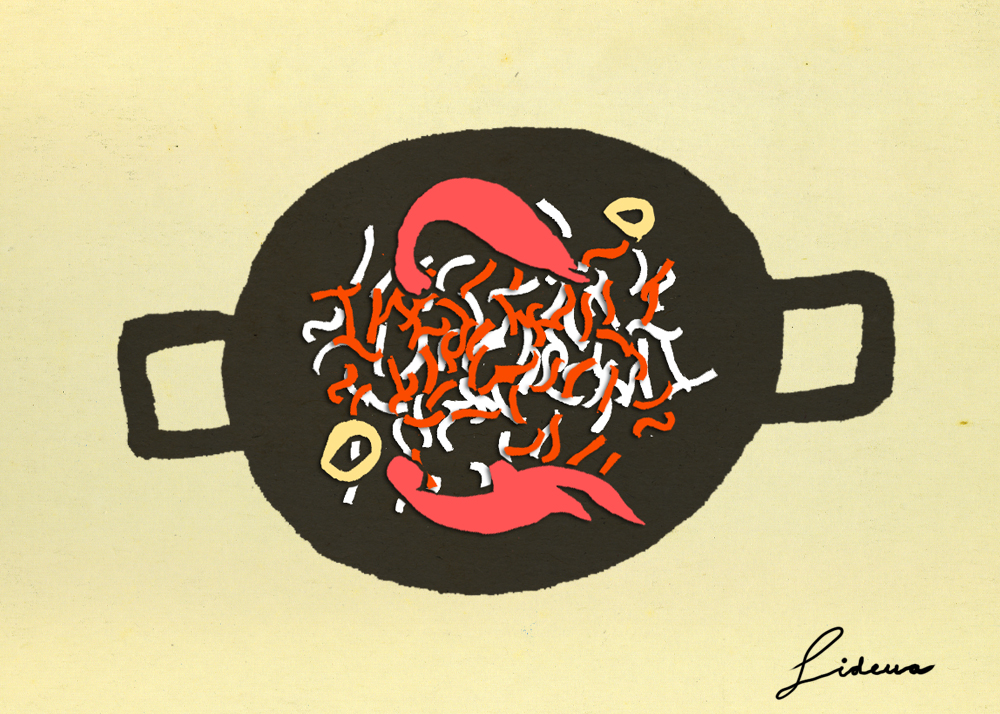 03. Fideua a la Catalana

On the Costa Brava near Barcelona, you'll likely order fideua instead of paella. Both are cooked in the same large flat pan and typically enjoyed at Sunday lunch in the summer. Like paella, fideua — which simply means noodles — comes in a variety of meat, fish and seafood versions, with some variations on the type of pasta used. The most popular fideua is made with short pieces of angel hair that stand up stiff like gelled hair when ready for the table.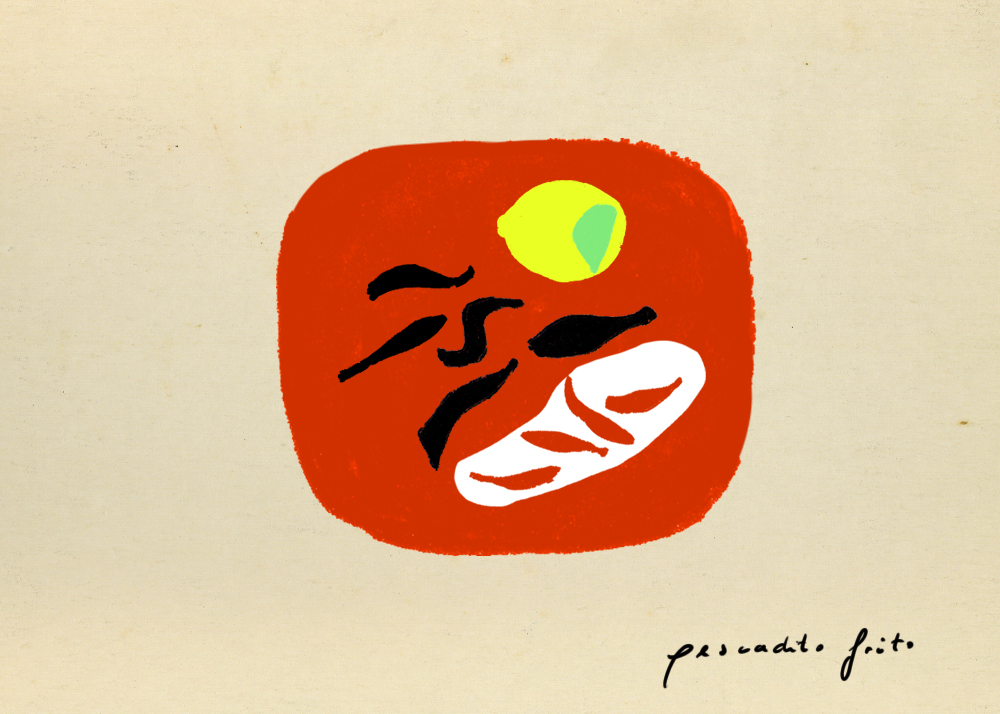 04. Pescao Frito
Arguably no fried fish rivals the pescao frito in Sevilla, where frying is a centuries old art and science. Pescao frito (or pescaito frito as it is called in nearby Malaga, reflecting slight differences in dialect) can refer to a variety of fish and seafood lightly coated with flour and fried in olive oil. Most popular and particular to Andalusia are the smallest fish that are eaten in one mouthful, tiny bones and all, one of the best beer snacks ever invented. Larger fish are coated with adobo seasoning, and the pescao frito plate can also include pieces of calamari that look more like knuckle rings than the usual bracelet-sized fried squid.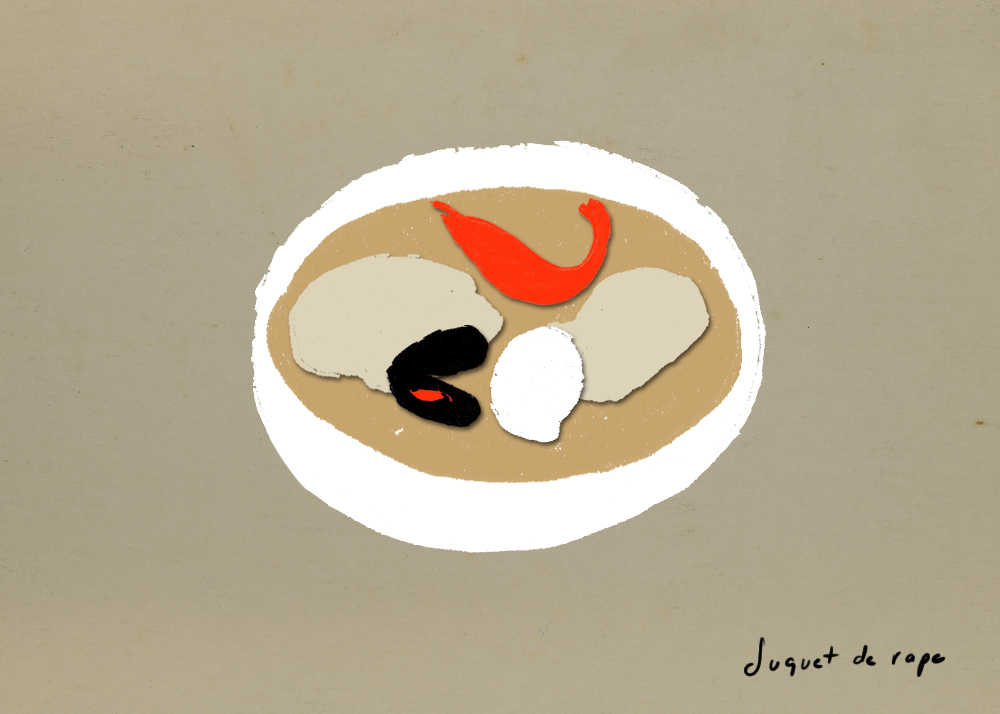 05. Suquet de Rap 

A fishermen's dish from the Northern Mediterranean coast, the suquet has evolved from a simple stew using the poorest fish from the daily catch into a nouvelle staple in restaurants in Barcelona and the surrounding beach towns. This stew features monkfish (rap in Catalan) and potatoes, crawfish-like cigalitas, and a sturdy sauce that includes almonds, bread, pinones, tomatoes and a generous amount of garlic. If you love to soak up gravy with your bread, this one's for you.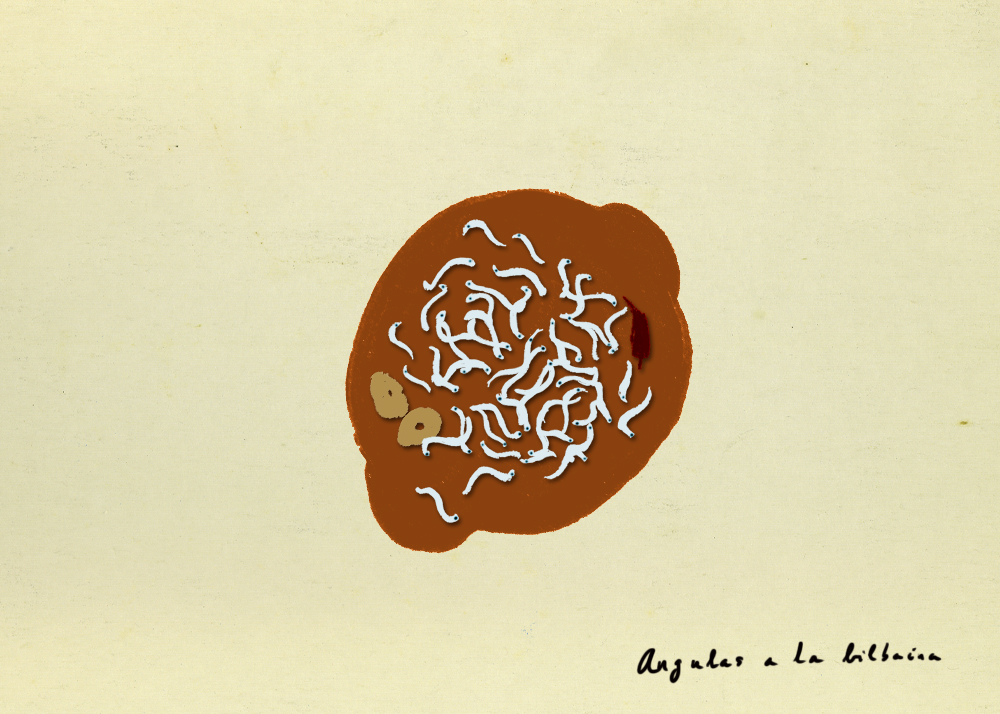 06. Angulas a la Bilbaina
Yes, the tiny baby eels do look like spaghetti with eyes. But angulas, increasingly rare and thus incredibly expensive, are considered a treat by Spain's gourmands. This Basque dish is cooked simply in an earthenware crock with olive oil, garlic and flakes of chili pepper. Because of overfishing, this dish's cult popularity and environmental factors, eating angulas is often discouraged, and imitation alternatives are now available.