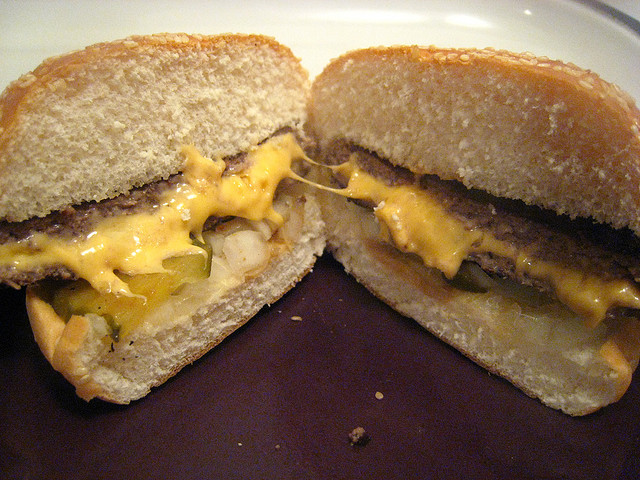 Our lady friends over at YumSugar had one of the more clever patriotic bursts during the Fourth of July hoopla. They hit the road to explore 10 regional must-eats, including a few we've slobbered over here at Food Republic, including these three. Read 'em, then either succumb to hunger or head over to YumSugar for more regional food fun.
1. Minnesota: Jucy Lucy
Minnesota takes the cheese off the top of your burger and places it in the middle of your beef for extra-gooey cheeseburger satisfaction.
2. New Orleans: Beignets
These sugar-coated fried dough puffs are everything you could want in a regional food discovery. Stop by Cafe du Monde in New Orleans to pair your beignets with a cafe au lait.
3. Philadelphia: Cheesesteak
You may think you've had a cheesesteak, but unless you've had your thinly slicked steak covered with Cheez Whiz that's nestled in a locally baked Amoroso or Vilotti-Pisanelli roll you haven't had the real thing.