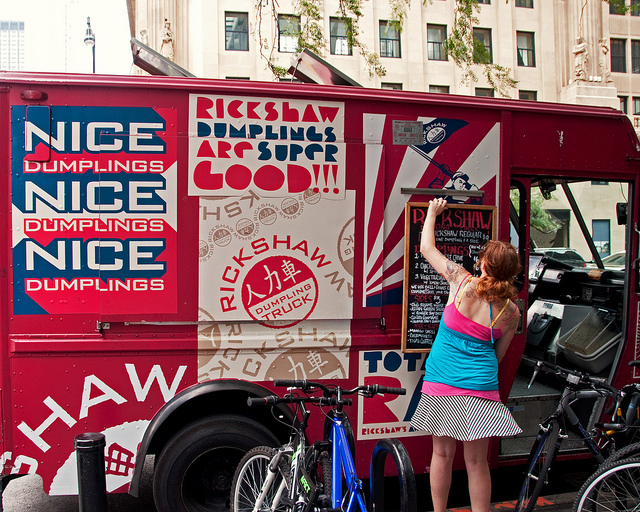 Food trucks, those shiny beacons of dumplings and treats, are being chased out of Midtown and soon the rest of the boroughs, leaving New Yorkers adrift in the lunch world. The trucks are wildly popular in New York and are the subject of new walking tours for tourists. But even food trucks have enemies, namely the established brick and mortar businesses they park outside of daily.
So, why now? The Street Vendor Project filed a lawsuit last year after the arrest of the Patty's Taco Truck owner on the Upper East Side over parking violations. The lawsuit resulted in a May 24 ruling by Supreme Court Judge Geoffery D. Wright that outlaws vendors in metered spots. Judge Wright's ruling restores a city Transportation Department regulation dating from around the 1950s, though one that has rarely been enforced.
Not all city departments are against the trucks. Parks Commissioner Adrian Benepe recognizes the allure of the high-end mobile vendors and has been recruiting them to set up shop in parks around the city.
The bottom line: all five boroughs will begin actively enforcing this regulation, leaving some eaters in the lurch.
---
Read more about Food Truck Woes