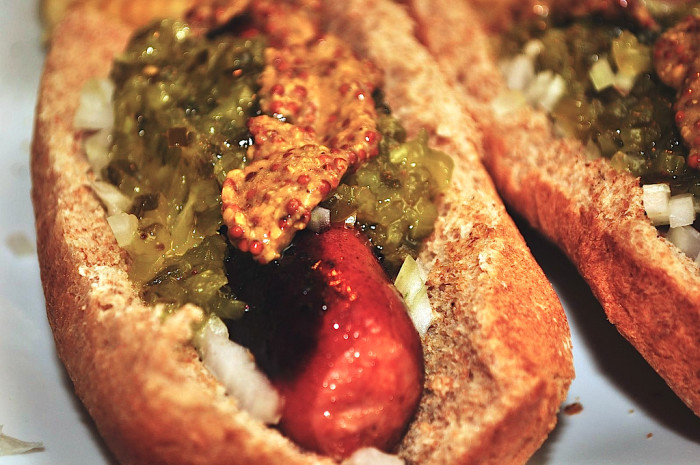 Come high noon on 4th of July, will you be watching the Nathan's Hot Dog-Eating contest on ESPN? We won't, because we're reporting live from the event like good, diligent journalists, but you definitely should. In solidarity with those about to pack several dozen tube steaks down their professional-grade gullets, we urge all you to join this sausage fest and enjoy a hot dog or three for lunch, just the way you like 'em.
If the thought of the original holy trinity — that is, ketchup, mustard and sauerkraut — leaves you with frank fatigue, we offer 7 creative ways to trick out your dog. Still not feeling it? We have the inside story on the hot dog's new best friend, Onion Crunch (chicks love it, too). If you're interested in taking down four or more HDBs (that's competitive eating lingo for "hot dogs and buns") but still want to make it back to your desk, gather inspiration from our friend, competitive eater Crazy Legs Conti, on what keeps him going past the 2-dozen mark. Remember, a hot dog is a happy dog.
Curious how the world's #2-ranked competitive eater, Patrick "Deep Dish" Bertoletti, keeps his cool in the heat of the moment? Tune in this afternon for our exclusive interview.