5 Craft Beers Worth Traveling For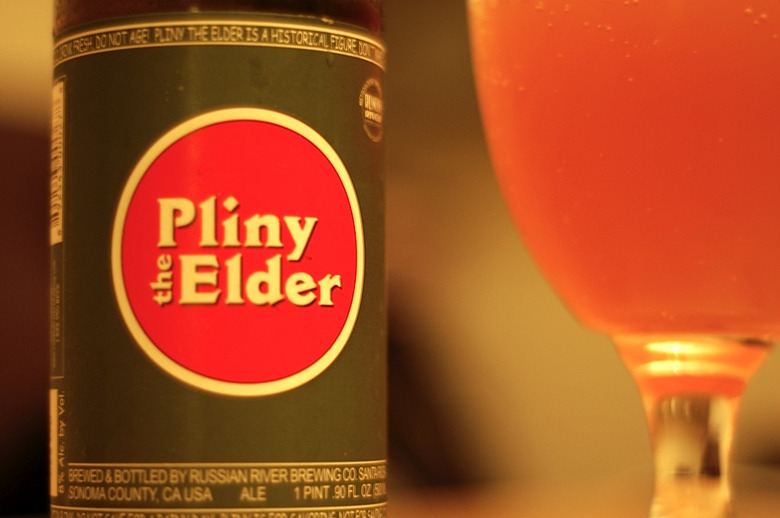 Photo: Ross on Flickr
As a die-hard beer drinker, I suffer from an affliction dubbed "the pint is always better on the other side of the country." Though my Brooklyn hometown is lousy with lovely craft beers such as Cigar City's mango-hinted Jai Alai IPA, Sixpoint's bracing Crisp lager and Firestone Walker's balanced, citrusy Union Jack IPA, there are hundreds of brews I'd sacrifice a pinkie to sip every day. To ensure a steady supply of Bell's Two Hearted Ale, I'd even up the ante to two fingers.
Yet amputation is not enough to sway brewers' allocation plans. While some breweries such as Sierra Nevada, Rogue and Stone distribute their suds from coast to coast, they're the exception to the rule. In recent months, well-regarded breweries counting Dogfish Head and Flying Dog have reined in their distribution and pulled out of states, leaving drinkers high and dry. This is not a comment on quality; instead, breweries are experiencing skyrocketing local demand. Instead of sending beer to far-flung lands, they're focusing on slaking local thirst. I understand that you must take care of your own first, but that doesn't make the reality any easier to stomach.
Here are some of the beers that haunt my head — and are worthy of taking a trip to taste.
Surly Brewing Co: Coffee Bender

Come summer, nothing quenches your a.m. thirst quite like an iced coffee. For your p.m. pleasure, may I suggest this marvelous Minnesota beer. The silky, porter–brown ale hybrid is created by cold-steeping Guatemalan coffee, resulting in a flavorful, low-bitterness treat. It's so good, it's criminal that it's only available in Minnesota and Illinois.
New Glarus Brewing: Wisconsin Belgian Red

I envy the Wisconsinites who drink Dan Carey's divine concoctions, such as the clean, fruit-forward Raspberry Tart and the superb Belgian Red. To create it, Montmorency cherries and Wisconsin wheat are mated with aged Hallertau hops (to lessen bitterness), then lagered in oak. The result is a riotously bubbly elixir with a superb sweet-tart equilibrium.
Short's Brewing Company: Spruce Pilsner

Since the Michigan brewery only distributes in state, scoring one of its inventive ales such as S'mores Stout or tomato-packed Bloody Beer is tough enough. But the Spruce Pilsner is a once-a-year treat due to short window for harvesting the key ingredient, spruce tips. Incorporated into a potent pilsner, they impart a sappy punch that, in the best way possible, recalls a Christmas tree. Look for this year's release soon.
The Alchemist Pub and Brewery: Heady Topper

Head brewer John Kimmich's commitment to freshness quality has meant that, if you wanted to try his terrific Belgian-inspired ales or hoppy beauties, you had to venture to his Vermont brewpub. Well, things will get slightly easier this summer when he begins canning his Heady Topper, a dank double IPA with a pine-needles nose and a smooth, dangerous drinkability.
Russian River: Pliny the Elder

Considered the Holy Grail for hop heads, the piney, orange-gold masterpiece — named after the Roman naturalist and philosopher — coats your tongue with a luscious, spicy-sweet bitterness. Despite the hoppy overload, Pliny remains bright, crisp and super-balanced. If the California brewery expanded its distribution, I'd never drink anything else.
---
More from Food Republic: