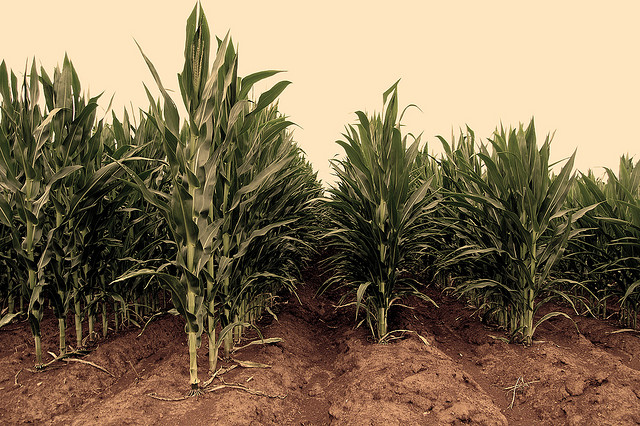 Food prices are back in the news after the Agriculture Ministers from all of the G20 nations met for a two-day conference last week. This meeting was particularly important as it marked the first time that agriculture was at the top of the G20 agenda. While some measures were approved—such as creating a global database of food supply levels—the issue of curbing biofuel production and trade restrictions was left largely untouched despite urgings from groups like Oxfam and the UN.
In light of the recent conference, we wanted to take a look at international perspectives on the food price crisis.
Al Jazeera explores the deeply intertwined relationship between climate change and food prices.
"'The rule of thumb is that every degree increase in temperature decreases the wheat harvest by 10 per cent,' said McKibben [a world renowned environmentalist], speaking about the effect climate change has on global food production. 'Food cost has increased between 70 and 80 per cent in the last year for basic grains. For millions around the world, they are already affected by not having enough.'"
The Khaleej Times details protests by India's main workers' unions in New Delhi over rising inflation.
"Prime Minister Manmohan Singh has described inflation as a 'serious' threat to India's growth, and his cabinet has been racing to boost vegetable and other supplies to bring down food prices.
Sharp rises in food prices have been especially damaging for the Congress Party, for whom the rural poor comprise a key electoral constituency.
'The government must give some solutions,' Reddy said. 'The working classes are suffering.'"
An article in Uganda's Daily Monitor is optimistic about this year's corn harvest thanks to heavy rains.
"'Last season, I harvested three bags of maize from four acres but this season I am likely to harvest 16 bags of maize,' Mr. Namaswa [prominent maize farmer] says. Another farmer Ms. Jane Nabwiso of Bupadhengo village, in Nawanyago sub-county, Kamuli district also says that this season she is likely to get better maize yields compared to last year's season in December."
Unlike the positive story in Uganda, Swaziland's Observer reports on the lack of corn in South Africa.
"Swaziland still has a shortfall of approximately 29 000 tonnes of maize to satisfy domestic demand, Ministry of Agriculture Principal Secretary Dr. Robert Thwala has revealed.
The experts warned that if the farmers continued exporting the maize, this would lead to a sad situation whereby South Africa itself would be forced to import the product yet the country has had a good yield over the past two years."
Also of note is China Daily's ongoing six-part video series about the food crisis in Asia.