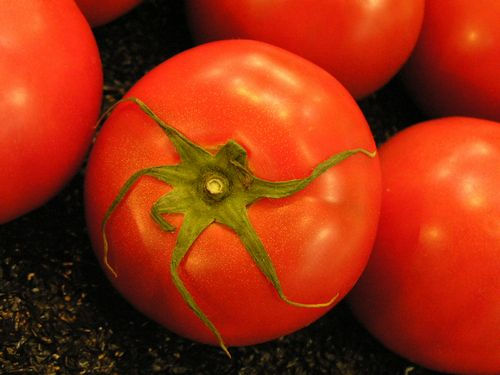 Barry Estabrook's Tomatoland: How Modern Industrial Agriculture Destroyed Our Most Alluring Fruit chronicles the decline of the tomato from a nutritious staple to the now perfectly spherical and tasteless supermarket version. Along with a comprehensive history of the tomato, Estabrook details the environmental damage and human toll caused by industrialized tomato growing. The book is based on Estabrook's James Beard award-winning article entitled "Politics of the Plate: The Price of Tomatoes" that appeared in Gourmet Magazine in 2009.
Selected Reviews of Tomatoland
Ruth Riechl: "In my ten years as editor of Gourmet Magazine, the article I am proudest to have published was Barry Estabrook's 'The Price of Tomatoes.' If you have ever eaten a tomato – or ever plan to – you must read Tomatoland. It will change the way you think about America's most popular 'vegetable.'"
The Washington Post Review: "Estabrook's exposure of the resulting environmental and human tragedies places Tomatoland in the tradition of the best muckraking journalism, from Upton Sinclair's The Jungle to Eric Schlosser's Fast Food Nation."
Terry Gross of NPR's Fresh Air interviewed Estabrook today. The recording will be available to download at 5 pm EST.