Get To Know Your Hops: Citra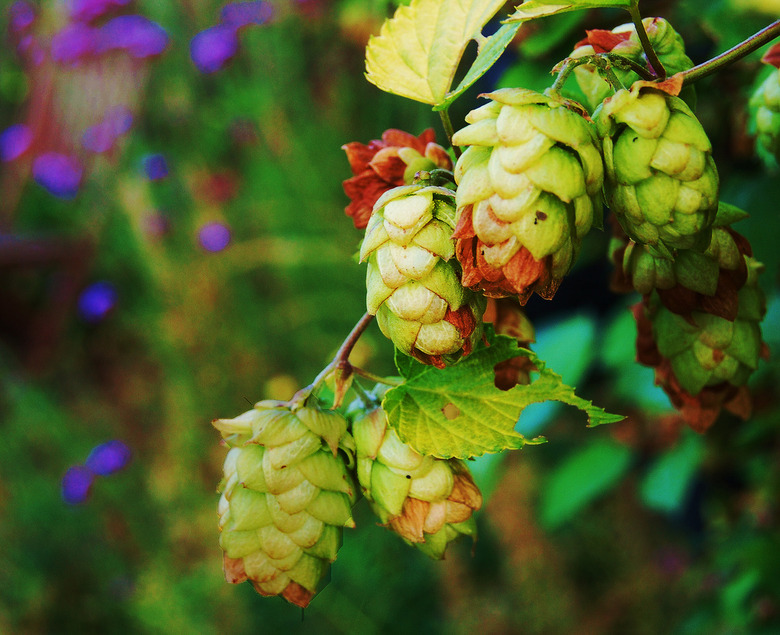 hop flowers
We may receive a commission on purchases made from links.
Much like a dad choosing his favorite child, it's tough to pick my favorite hop. I love these bitter flowering cones equally, and for different reasons. Amarillo's aroma is super-citrusy, verging on oranges, while Fuggles' flavor is earthy, fruity and vegetal. Chinook imparts an herbal, piney character, and Nelson Sauvin is bright and juicy, boasting plenty of passionfruit flavor.
But lately, one hop has won my heart: Citra. The novel new breed has a heavily tropical scent that recalls lychee, pineapple, mango, papaya—it's like a vacation to the Caribbean, with a stopover in Asia. Since first popping on the scene in Sierra Nevada's Torpedo, a charged-up IPA with a tropical edge, Citra has become the go-to hop for brewers looking to separate themselves from the bitter pack. Here are five Citra-driven brews worth cracking this weekend.
1. Widmer Brothers Brewing Company: Citra Blonde Summer Ale
With its subtle current of bitterness and low alcohol, this blonde sipper is made for long afternoons by the water. But even on rainy days spent indoors you'll adore the scent of citrus and tropical fruit.
2. Sierra Nevada Brewing Co: Torpedo Extra IPA
Torpedo is chock-full of all the citrus and pine that drinkers adore in India pale ales. But what helps Torpedo depth-charge the competition is the aroma of papaya and mango matched a tidbit of malt sweetness.
3. Full Sail Brewing: Elevation IPA
The Oregon brewery's just-released imperial IPA marries a malt-heavy, caramel-flavored body to a mountain of hops, including Chinook, Columbus, Cascade, Centennial and, yes, Citra. Expect zesty lemons and tangerine on the nose, with a fruity, balanced body that calls to mind melons.
4. Victory Brewing Company: Headwaters Pale Ale
Hailing from Pennsylvania, the crisp pale ale is anchored by a gently malty body. It serves as a platform for the floral and herbal, biscuit-like aroma. This leads to zesty citric, herbaceous flavors and a dry, hoppy finish that'll quickly have you snagging a second.
5. Clown Shoes: Eagle Claw Fist Imperial Amber Ale
This potent ale isn't for the faint of heart: A battalion of Simcoe, Centennial and Citra hops assaults the beer's sweet caramel spine. Waves of resinous pine and oranges hit your nose, while your taste buds are tackled by a fruity bitterness. Surprisingly, there's a dry close.
Find out more at joshuambernstein.com, follow Josh on Twitter @joshmbernstein and pre-order his book, Brewed Awakening on Amazon.