Andrew Buckler Is Thinner Than You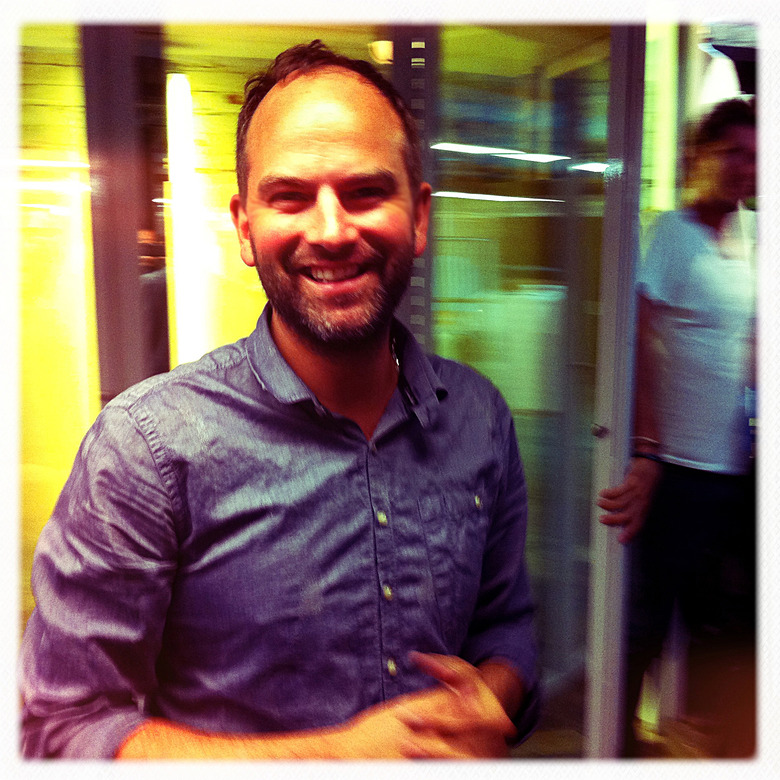 Andrew Buckler
We may receive a commission on purchases made from links.
While some men might struggle with their diets and exercise routines to wear — and actually look decent in — the slim-cut pieces from designer Andrew Buckler's namesake line, Buckler himself has never had that issue. Naturally slim in build, the NYC-based Brit might surprise you with his admission that he actually suffered a heart attack a few years ago. That, coupled with high cholesterol and poor eating habits, led to a complete diet overhaul for the designer who now does a lot of his own cooking. Gone are the M&M breakfasts and daily feasts of red meat — though Buckler still has a sweet spot for sugar in his tea.
Where do you live?
Near Tomkins Square in the East Village. My offices are over in the Meatpacking District, so I walk to work everyday.
Is that for fitness? Some time to mentally prep for the day?
It's a bit of both. I live in a fifth-floor walk-up too, so I get a nice bit of exercise in the morning and in the evening. I was trying to change my lifestyle to make it a bit more healthy, and that was one of the things: half hour walk to work in the morning and going up and down the stairs.
What was the impetus for that?
I had a heart attack, actually. About three years ago—something that runs in the family. My father had it and my grandfather had it. When my grandfather was around, people didn't really know about cholesterol and stuff like that. It was a bit of a wake-up call to assess what I put in my body, how I treat my body, and everything else like that. It was basically a doctor sitting down and saying, "Ok, you can't have M&Ms and Coke for breakfast anymore."
So it's been a diet and exercise change?
It's a bit of both. I run. I'm a slim build. I always have been. I wasn't overweight, so there was nothing to say I might have a cholesterol issue apart from when it all went wrong, of course. I do run now and again on weekends. I play squash, and then the walking to work and up and down the stairs—that's the exercise. At work I tend to be moving around anyways. I'm not very good at sitting still.
Was breakfast truly M&Ms and Coke?
It was. I mean, it's embarrassing, really — the way I used to eat. I had no consideration whatsoever. I used to eat burgers at night, steak everyday, red meat everyday. There was no fish. Soda, I mean all the things you shouldn't eat — chocolate, butter.
What do you eat for breakfast now?
I have toast in the morning, and being British, I do like my Marmite. And a cup of tea. That's the one thing I haven't been able to crack is sugar. I do have a spoonful of raw sugar, so it's not the bleached white kind. That's my concession — and in my coffee as well. The milk I use now is fat-free. I managed to get over that hurdle of moving away from full-fat milk. And the bread; I usually try to do sourdough or whole grain.
What about lunch?
I used to skip lunch, but now I have a healthy sandwich, and arugula or something. I avoid cheese now as much as possible. In the evening, I've started eating fish. I never ate fish before, let alone sushi. So now I'm eating sushi more often, and I eat more chicken, and maybe red meat once a week. Maybe a burger, but it's more of an indulgence.
Are you cooking more as a result?
That's the other outcome. I'm doing more cooking myself. I'll do grilled chicken myself and with salad. Cole slaw — I eat cabbage now. I love cole slaw.
Do you follow recipes?
I tend to mix it up. When it all went off, everyone was buying books on how to lower your cholesterol and healthier diets. I use a Gordon Ramsay cookbook, Gordon Ramsay's Healthy Appetite, actually. Sometimes I duck into that to see if I'm on the right road to something. To me, food is similar to design and clothing. You've got these elements, and it's just a matter of bringing them together and making sure the proportions are right, and the timing.
Do you have a favorite British dish you like to cook?
Shepherd's Pie. In my mind, it isn't as unhealthy as it sounds if it's done with lamb — not beef — which has lower cholesterol. It's got carrots and peas in there, and traditionally there's no cheese. Even though it can make you fall asleep, it's a fine food to have. You just can't play soccer afterwards, you know.
Do you see more and more men paying attention to recipes? Or just cooking at home in general?
I think, particularly in New York, the cost of going out and buying food is equaling what it is to get food delivered or go to a restaurant, so what I've found with people I know is everyone wanting to cook at home. I can cook for 20 people and it's a lot cheaper than going out to a restaurant.
As someone who works in the fashion industry, do you see a lot of men monitoring their weight and diet in an increasingly deliberate way— not just to be fit, but even further than that, skinny?
I think male models are coming out of this skinny, heroin-chic, rock star, Russell Brand-like look. And I think in a good way, we're coming of that and it's a slightly older guy with more muscle on him.
Clothing styles still seem to be slimmer-cut, though.
And from a menswear point of view, you can see from magazines how men relate to clothes now, and there's a slightly higher interest and perception. Like, 'What's my look?" At my label, we only go up to size 36 and that's a small 36. We get guys who come in and stuff doesn't fit. Well, sorry mate.
---