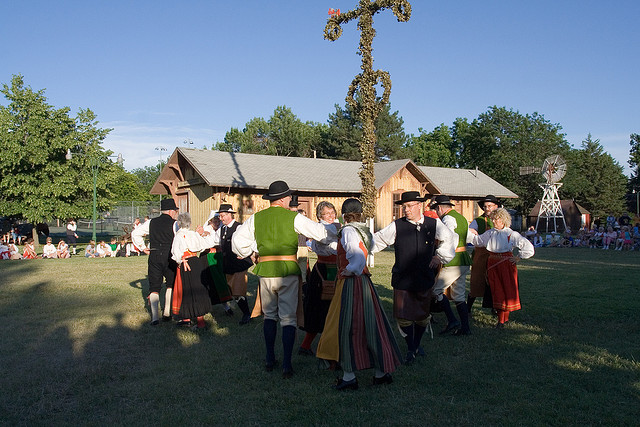 Maypole dancing accompanied by pickled herring and boiled potatoes? Sounds like Swedish Midsummer. Midsummer is one of the biggest holidays in Sweden and for good reason. Anywhere from a one– to three-day affair, Midsummer celebrations draw large groups of people together to dance, drink, and eat. Traditionally celebrated on June 24, Midsummer was a pagan holiday until Christians associated it with the birth of John the Baptist, so they too could participate in the festivities. The good news is that you can still celebrate Midsummer even if you're not in Sweden (we highly recommend it).
Below is a list of 10 Midsummer festivals in the United States and Europe:
If you happen to be in New York don't miss Food Republic co-founder Marcus Samuelsson's twist on Midsummer fare with Red Rooster's Midsummer prix-fixe menu.