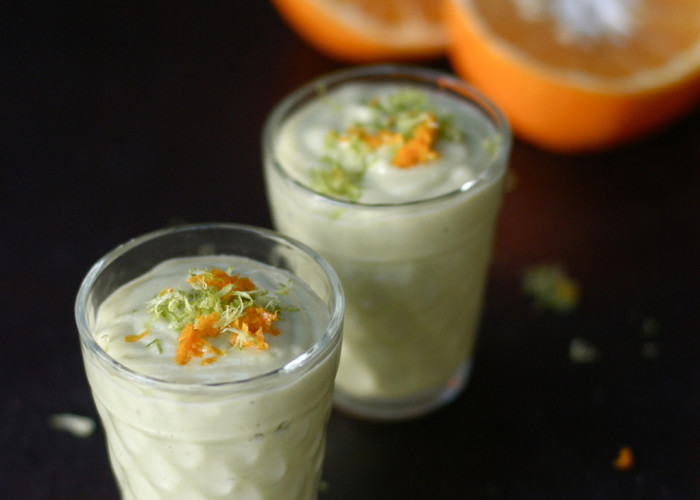 Having one of those days you don't see a lunch break brightening up? If so, or if you're one of those people who simply can't eat at your desk without dripping ketchup all over your keyboard, we just may have a solution: The smoothie. It's lunch and a beverage, all in one. Vegan? Perfect, use soy yogurt or almond milk. Don't like mango? Don't put any in, crazy. And if you need a protein boost, there's a powder for that. You, along with your humble servant, the blender in your kitchen or chez your local juice bar, is the only tool you need to transform that healthy pile of fruits, veggies, and yogurt that isn't getting any younger into a satisfying, nutritious, and tasty lunch.
The best part about a smoothie is that you can't really screw it up. Bananas go with all fruit and nuts. Strawberries are in season. You can find almost any fruit not in season in your supermarket's freezer section. A handful or two of spinach basically disappears once the blades get whirling. Use vanilla yogurt, or Greek, or banilla (that's banana-vanilla, for you non-yogurt afficionados). If you've been trying to up your fiber intake, blend in a spoonful of wheat germ and get all that fresh produce working in your favor.
---
What's in your blender? Tell us in the comments below, we just might take your advice.