Top Chef Golf Masters?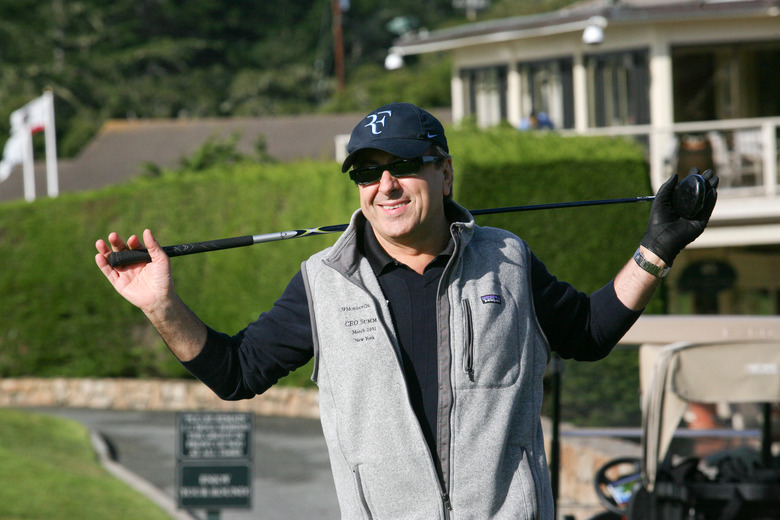 Ah, the life of the celebrity chef. Imagine it. You are flown around the world from one resort to another. You are celebrated with special tribute dinners at any number of annual food festivals, from the Caymans to the Fiji Islands.
You are put up in luxurious rooms, chauffeured around in gleaming new SUV's, and given ample time to golf between signings of your new cookbook.
Here, for the first time ever, is an intimate look into one green corner of that world. Come with me as we sample one of the best golf courses on the planet with Ming Tsai, Daniel Boulud, Masaharu Morimoto, Tim Love and others. I was invited along to hit some balls with Ming during the Pebble Beach Food and Wine Festival.
Here are some of the revelations you will find in the video below:
Michael Symon is "long."
Ming Tsai and Daniel Boulud are talking about opening a restaurant together somewhere in Asia. It will be either French or Chinese. Or, more likely, says Boulud, "Frenese."
Morimoto's golf swing isn't what it was.
I know that tons of hard work and brilliance in the kitchen goes into achieving what these men have. But the fruits of their accomplishments are awesome and include, in this case, a day of golf during which they are flirted with, fed, watered, and feted at every hole.
In a mere 18 holes we enjoyed Bloody Marys, Pineapple Marys, espresso-scented carpaccio with manchego and herbs, 18-year-old Macallan, younger Macallan, pulled pork sandwiches, Stella Artois, berry smoothies, a cheese plate, and champagne.
It was a miasma of delights.
Also we spent hours in one of the most beautiful places in the world.
Now that I think of it, being a writer is a lot of hard work, too — but it's not bad sometimes. And you don't have to pose for as many photos.
Celeb chefs golfing at Pebble Beach from Food Republic on Vimeo.