Katie Lee's Best Man-Cooked Meal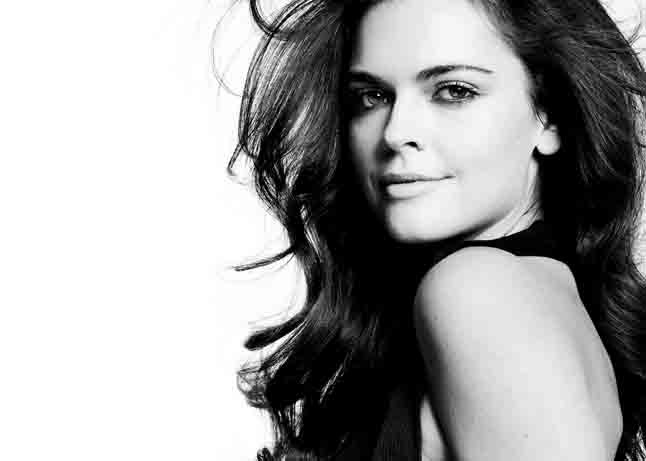 Katie Lee photo
Katie Lee is an accomplished author of two cookbooks and a frequent television personality, but come next Tuesday we will come to know this raven-haired stunner as a fiction author as well. Lee's debut novel Groundswell, out June 21, will be the book your girlfriend's reading on the beach this summer.
But before she set her sights on literary stardom, this West Virginia native grew up on homemade comfort food, made with ingredients straight form her grandparents' garden and farm. (Such training probably helped her win a New York Wine & Food Fest Burger Bash best burger contest — for a patty melt, no less!) Currently a Hamptons transplant, Lee still prefers to eat local and appreciates a primal man who isn't afraid to hunt for his food. When cooking for your lady, Lee does suggest, however, that you keep it light. No one wants to pass out before the fun begins.
What's the BEST meal a guy's ever made you and why?

It was actually a rather simple meal, grilled fish, but the way the fish got to my plate was pretty impressive. We were at the beach, and he took his spear gun and went diving, shot the fish, gutted it on the beach with his knife, then we went back to my house and he grilled it.
Why was it your favorite?

Aside from liking to eat fresh, local food as often as possible, watching him hunt the fish was kinda primal....and pretty sexy.
What's your description of a perfect night?

I'm a homebody, so staying in, cooking dinner, and drinking wine, listening to good music — that's my idea of a perfect night.
Do you have a favorite culinary aphrodisiac?

Hmmm.... I don't know that there's one food that particularly gets me going, but if I'm cooking for a date, I usually keep the food pretty light. Does champagne count?
Does your man need to have culinary skills?

Nah, I like to be the one doing the cooking, that's how I impress him! However, I do love a man who does dishes...
Do you have a crush on a celebrity chef?

Can't say that I do.
Are you currently single?

Define single.
Where did you grow up?

I grew up in a really small town, Milton, WV. My grandma is the best cook in the world, and she was my babysitter, so I learned everything from her. We love our comfort foods, like fried chicken and biscuits and gravy.
Any pointers for a guy trying to make a romantic dinner which will lead (hopefully) to a romantic evening?

Keep it simple. There's no need to be stressed with a complicated menu. The gesture of cooking is more than enough to impress us. Make food that's on the lighter side too. You don't want to be too full for any post-dinner fun!
---
What was the last meal you cooked for date night? Let us know in the comments.
---
Other Women We'd Cook For: