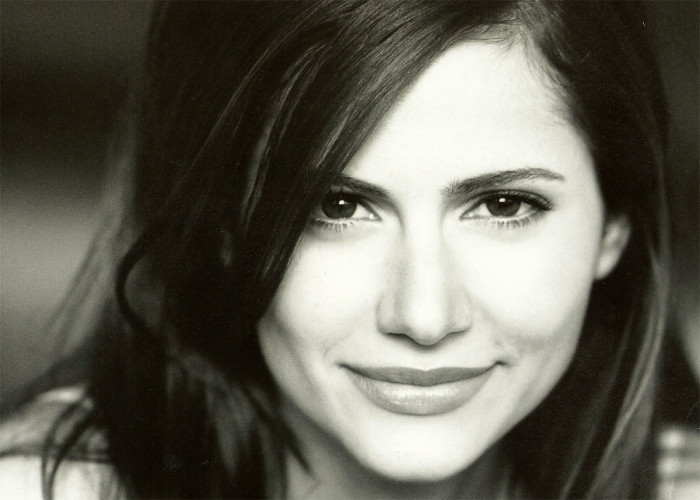 Danyelle Freeman, better known as "Restaurant Girl" and a judge on Top Chef Masters, is single. But if you are considering asking out the petite and spunky brunette, you are going to have to compete with some stiff competition.
"I prefer a great steak over a great man," Danyelle said during an interview I did with her at a Borders bookstore in New York on the occasion of the release of her new book Try This: Traveling the Globe without Leaving the Table.
The book is a memoir of Danyelle's appetite, blending a trip through her experiences with different ethnic foods with some very detailed information about each cuisine. For instance: pick up a piece of nigiri sushi with your fingers — not chopsticks — by the rice and dip only the fish into soy sauce, and only a little, and don't add wasabi to the sauce but only onto the fish directly in a small amount. Not because this is the proper way, but because this proper way enhances the experience.
The book includes many scenes where Freeman is on a date, often a first date. It has been hard for her to compromise. "For awhile," she said, "I was so engaged with food that the person I was eating with was almost a marginal figure. I had to be very careful to pick someone who was going to eat what I wanted to eat."
Freeman said that despite the onscreen chemistry between her and Top Chef Masters host Curtis Stone, there has been no romance between the two. He has a serious girlfriend and she has… dinner.
"The one constant in my life has always been this profound love of food. I just love it. I get excited. I plan my meals the night before. I like to see what other people are eating," she said, pausing and seeming to envision walking past a set of tables in a restaurant where every diner's plate was heaped with something that looked delicious.
"In an ideal world, I'd like a bite of what you're eating."
---
The interview can be listened to or downloaded in its entirety from the site New Books in Food. (newbooksinfood.com).