Philly Cheesesteak: A Legendary Sandwich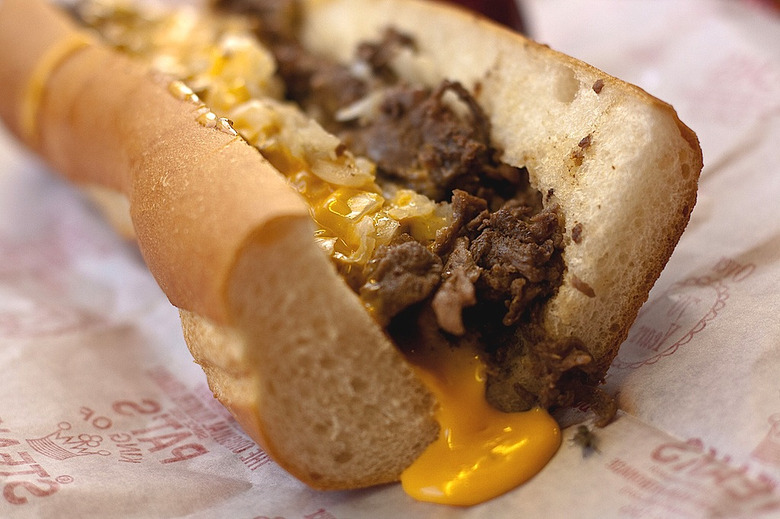 Philly cheesesteak sandwich
You only think you want a burger for lunch. That carnivorous urge is actually a variation on brotherly love, the best of which, is found in Philadelphia, all covered with cheese.
You can't visit Philly and not have a bare minimum of one cheesesteak. Give us our shmeared bagels and hallowed dirty water dogs here in New York and fill up on tacos and burritos of inimitable authenticity in LA. When it comes to the cheesesteak, however, we can't think of a city that identifies with one sandwich like Philadelphia does with its thinly shaved, "frizzled" ribeye slathered with cheese. We believe in the mighty power of oozing Whiz, but order yours however you like. We're nobody to judge on preference when it comes to something this important.
So revered is this patriarch of the American sandwich family that James Beard Award–winning chef Guillermo Tellez of Philadelphia's Square 1682 created a high-end version for the restaurant's one-year anniversary "Cheesesteak Challenge." Tellez's braised short rib cheesesteak topped with aged truffle cheddar remains one of their best-sellers, voted "People's Choice" by steakmaster Tony Luke himself.
In conclusion, take a few minutes to track down a spot near you serving up this juicy icon of fraternity. And make sure they don't skimp on the orange stuff.